Donald Trump, 73, takes swipe at Greta Thunberg, 17, during Davos speech
21 January 2020, 11:10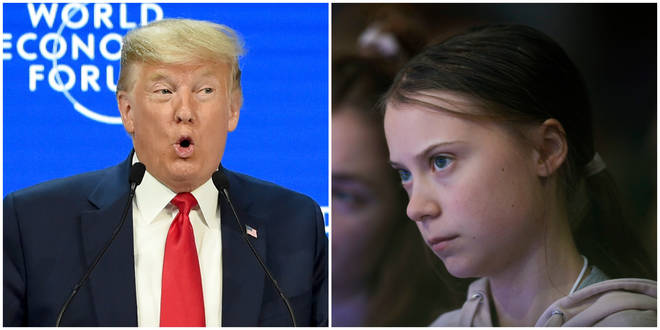 US President Donald Trump has taken a swipe at Greta Thunberg during his speech at the World Economic Forum in Davos.
The 73-year-old told the assembled crowd that he rejects environmental "prophets of doom" and branded climate activists as "the heirs of yesterday's foolish fortune tellers".
During his keynote speech he also listed a number of environmental concerns which he claimed had yet to come true. such as the end of oil in the 90s, and concerns of overpopulation in the 1960s.
Minutes before, Miss Thunberg, 17, had scolded world leaders and warned them the move against climate change was "just the beginning".
Speaking to politicians and business leaders at the World Economic Forum in Davos, Ms Thunberg was one of four young activists who gathered to tell them they were not doing enough to deal with the climate emergency and warned that time was running out.
The Swedish teenager said: "It wasn't only me, but all these young people pushing together ... to form these alliances.
"People are more aware now ... climate and environment are a hot topic now."
Greta Thunberg named Time's Person Of The Year
"We need to start listening to the science, and treat this crisis with the importance it deserves," said the 17-year-old, just as Donald Trump was arriving in Davos and was due to give a speech.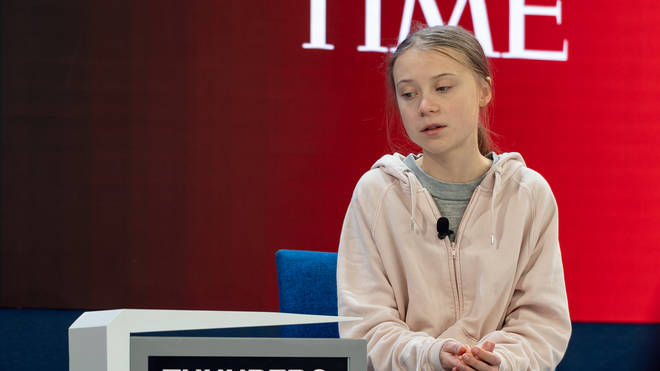 The Swedish teenager came to fame by staging a regular strike at her school, sparking a global movement that eventually earned her Time Magazine's award as the 2019 Person of the Year, which Mr Trump mocked her over, seemingly believing he should have been awarded the title instead.
The US President pulled the US out of the Paris accord to limit climate change and has traded barbs with Greta on social media.
President Donald Trump tells Greta to work on anger management and 'chill'
However, the activist who kicked off a global protest movement against inaction on climate change, said the struggle against climate change will require more than just general awareness.
"This is just the very beginning," she warned, adding that everyone needs to listen more to the science regarding climate change.
"Without treating it as a real crisis, we cannot solve it," she added.
Donald Trump appears to mock teenage climate activist Greta Thunberg on Twitter