Australia fires: heartbreaking footage shows hundreds of charred animal carcasses
6 January 2020, 12:27
Heartbreaking footage showing the burnt out remains of hundreds of dead koalas and kangaroos lining the sides of a road near a town in New South Wales.
The latest figures estimate that 480 million animals have perished in the Australian bushfires, including mammals, birds, reptiles, frogs and insects .
It comes as the human death toll of the fires rises to 24 and more than 2,000 homes were destroyed.
The footage, which was posted to social media, was accompanied by the caption: "Absolutely gut wrenching drive into Batlow this morning. Never seen anything like it.
"It's completely heartbreaking. Worst thing I've seen. Story must be told."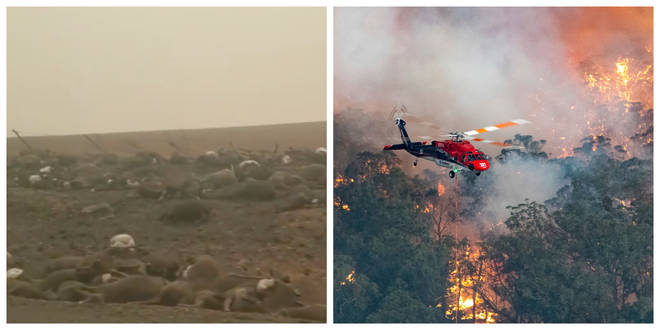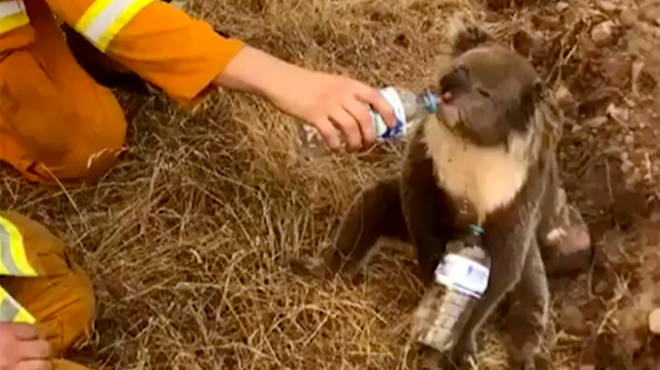 Ecologists from the University of Sydney have warned that some species could be on the brink of extinction as a result of the blazes.
The flames are thought to have wiped out a third of Australia's Koala population, whose numbers are already dangerously low.
Thousands of kangaroos and koalas are also feared dead on Kangaroo Island after the fires decimated protected nature reserves.
New South Wales Rural Fire Service confirmed that there are still 146 fires raging across Australia, with 65 of these yet to be contained by firefighters.
Nature Conservation Council ecologist Mark Graham told the Australian parliament that the fires have burned 'so hot and so fast' that there has been 'significant mortality' of animals, particularly in trees.
He added: 'There is such a big area now that is still on fire and still burning that we will probably never find the bodies.'