Hong Kong: Knife attacker bites man's ear off and stabs four
3 November 2019, 19:03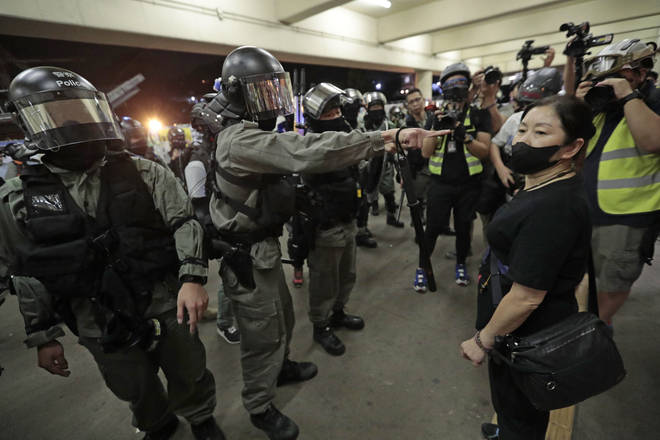 Part of a local councillor's ear was seen on the floor after it was partially bitten off by an as-yet-unidentified male attacker in Hong Kong.
Five people have been injured in a knife attack at the site of a pro-democracy protest in Hong Kong.
The attack took place at the Cityplaza mall in the Tai Koo district on Hong Kong Island after a man allegedly had a fight with a family about politics.
The attacker is understood to have been speaking Mandarin, spoken in mainland China, as opposed to Cantonese which is spoken in Hong Kong.
Joshua Wong, a leading activists in Hong Kong's months-long pro-democracy movement, posted on Twitter that his "close colleague", named Dr Andrew Chiu had been "assaulted in his constituency".
He condemned the attack and described Dr Chiu's left ear as having been "brutally halved".
My close colleague Dr Andrew Chiu was assaulted in his constituency, Taikoo Plaza. His left ear was brutally halved. I strongly condemn these violent attacks especially targeting election candidates. pic.twitter.com/Yh4yf6cRtj

— Joshua Wong 黃之鋒 😷 (@joshuawongcf) November 3, 2019
Witnesses reported that the attacker was badly beaten by people passing by who intervened, before he was arrested by police.
He is believed to have stabbed four people, before biting Dr Chiu's ear.
The local hospital authority reported that four men and one woman were injured, with two in critical condition.
Sunday saw another chaotic day of political unrest in Hong Kong when riot police clashed with flashmob rallies inside multiple shopping centres.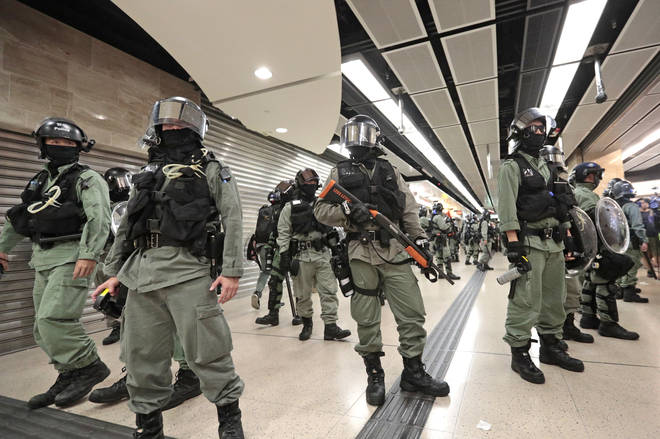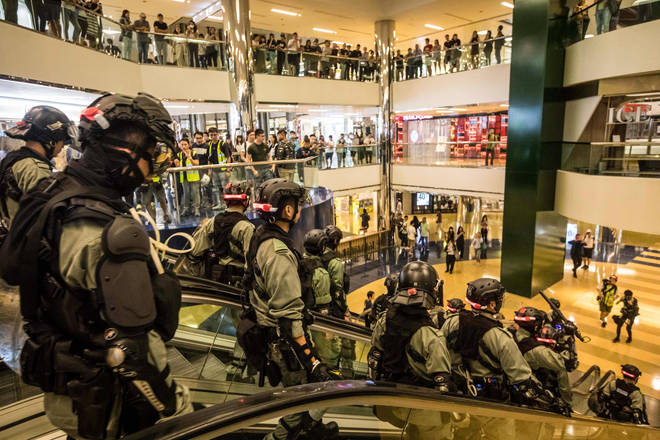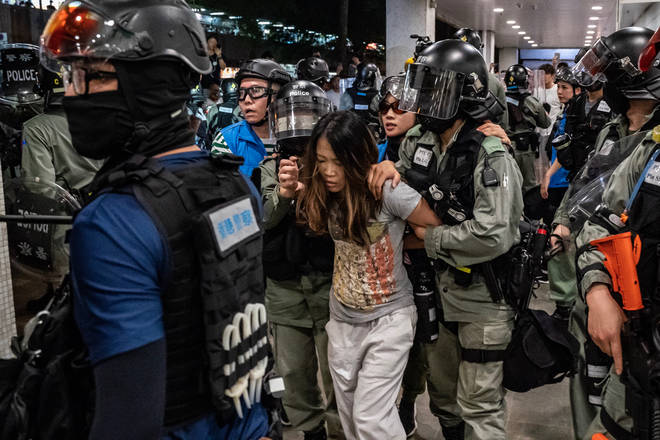 Storming the premises, riot police arrested several people and accused activists of vandalising a restaurant.
Some protesters used umbrellas and cable ties to lock the mall entrance to prevent police from entering.
Protesters have been taking to the streets of Hong Kong for months in protest of the government and are seeking demands including direct elections for Hong Kong's leaders, as well as an independent inquiry into police conduct.