Hong Kong: Tear gas and water cannon used in clashes
15 September 2019, 17:06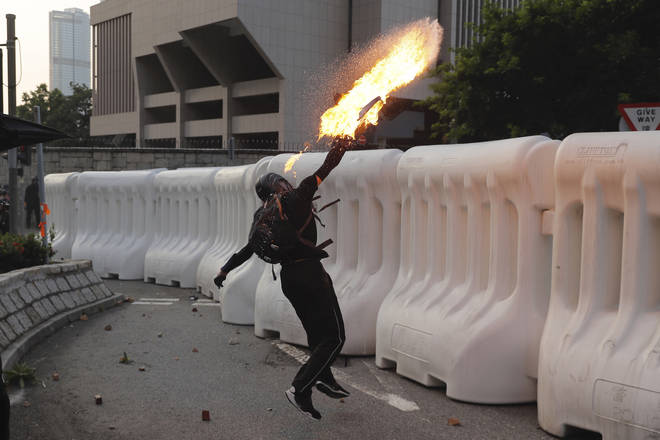 Police in Hong Kong have used water cannon and tear gas against protesters throwing petrol bombs and bricks near government offices in the city.
Months of sometimes violent demonstrations showed no sign of letting up as protestors again clashed with police on Sunday.
Reports say some protesters threw bricks at police outside the Chinese People's Liberation Army base and tore down and set fire to a red banner proclaiming the 70th anniversary of the founding of the People's Republic of China, in a direct challenge to Beijing.
Authorities moved quickly to extinguish the fires and police fired volleys of tear gas to disperse groups of activists attending unauthorised protests.
Shops in key protest areas once again shuttered early as more than three months of demonstrations continued to take a toll on business.
For the second week running, some marchers carried the US Stars and Stripes flag and called for President Donald Trump to "liberate" Hong Kong.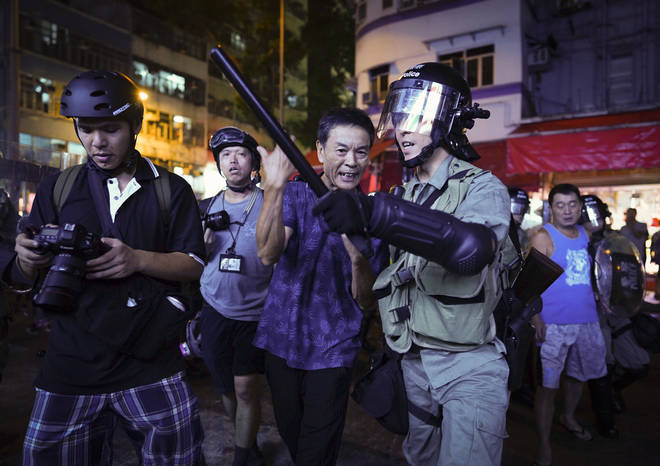 Earlier hundreds rallied outside the British Consulate, demanding the UK press China to maintain freedoms guaranteed during the 1997 handover.
Months of unrest were sparked by a now-scrapped extradition bill. Protesters continue to call for full democracy and an investigation into allegations of police brutality.
Hong Kong leader Carrie Lam said the decision to withdraw an extradition bill was her government's own initiative to break the impasse, and not an order from China.