'Hundreds' of IS brides and their children escape camp in Syria
13 October 2019, 13:39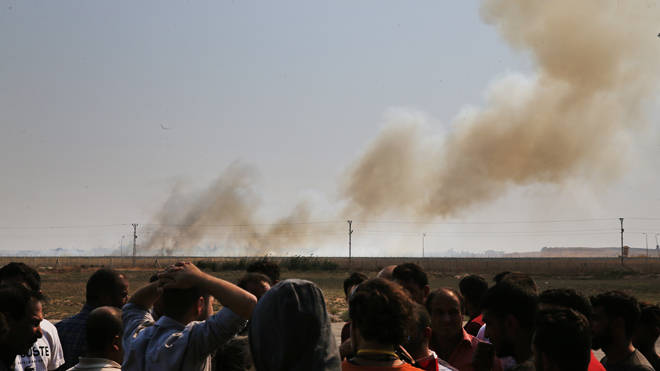 Hundreds of women and children who support IS have escaped from a camp in Syria as Turkish forces advance on the region.
The Kurdish-led administration said detainees attacked Ain Eissa camp's gates and fled on Sunday amid intense fighting nearby and Turkish airstrikes.
The camp is home to some 12,000 people, including nearly 1,000 foreign women with links to IS and their children.
The town of Ain Eissa, some 20 miles south of the border, is also home to one of the largest US-led coalition bases in north-eastern Syria.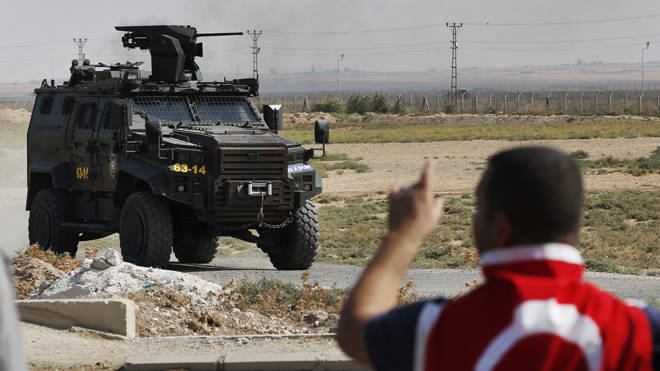 The Kurdish forces, who partnered with the US in the fight against IS, say they may not be able to maintain detention facilities holding thousands of militants as they struggle to stem the Turkish advance.
Earlier, Turkish troops entered central Ras al-Ayn, according to Turkey's defence Ministry and a war monitor group.
The ministry tweeted: "Ras al-Ayn's residential centre has been taken under control through the successful operations in the east of Euphrates" river. It marked the biggest gain made by Turkey since the invasion began Wednesday.
The continued push by Turkey into Syria comes days after US President Donald Trump cleared the way for Turkey's air and ground offensive, pulling back US forces from the area and saying he wanted to stop getting involved with "endless wars".
Mr Trump's decision drew swift bipartisan criticism that he was endangering regional stability and risking the lives of Syrian Kurdish allies who brought down the Islamic State group in Syria.
The Kurdish-led Syrian Democratic Forces were the main US ally in the fight against IS and lost 11,000 fighters in the nearly five-year battle against the extremists.
Turkish troops and allied Syrian opposition fighters have made gains recently capturing several northern villages in fighting and bombardment that left dozens of people killed or wounded.
The invasion also has forced nearly 100,000 people to flee their homes amid concerns that IS might take advantage of the chaos and try to rise again after its defeat in Syria earlier this year.