Hurricane Dorian death toll rises to 20 as US prepares for storm
5 September 2019, 16:45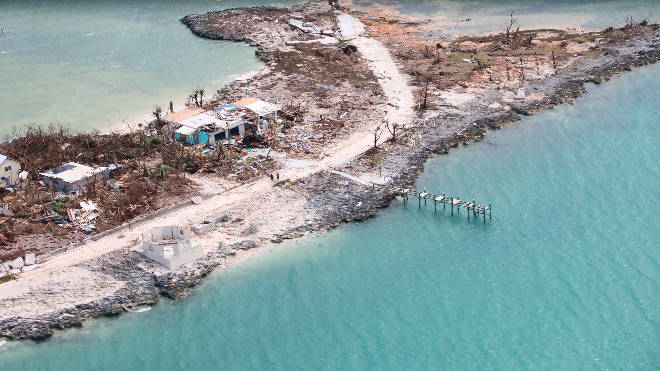 Hurricane Dorian has so-far claimed 20 lives, with more fatalities expected as the category three storm begins to lash the USA.
Bahamian Prime Minister Hubert Minnis has warned of "generational devastation" as the aftermath revealed the true devastation.
The number of fatalities is expected to rise as many parts of the islands remain inaccessible to rescue crews.
Around 70,000 people are still in need of relief assistance.
17 of the hurricane's victims came from the Abaco Islands which were hit hardest on Sunday when the storm was ranked as a category five, the strongest possible level.
The remaining three came from Grand Bahama which was devastated by category four winds for a day and a half.
Reports are beginning to surface of the damage also being caused in the US as floods hit Charleston, South Carolina, with more than 200,000 power outages being reported across the state.
Mr Minnis told a press conference late on Wednesday that "many families have been deeply impacted" by the catastrophic storm.
He said: "We ask you to pray for the families and loved ones of the deceased," shortly after returning from a flyover of the Abacos.
Homes, roads and businesses were all destroyed in the Bahamas with high waters, flooding and looting all still an issue, according to those who were evacuated.
Bob Cornea, who was one of those caught up in the storm, told a reporter how he and his wife were forced to take shelter on the second storey of their son's house.
He said: "Water was up to my neck. It stayed like that for two or three hours... My son... he got us out and we got over to safety.
"We've been through all kinds of hurricanes, all kinds of storms: never anything that bad. I mean, it was like we were standing in the middle of the ocean. That's what it looked like. Waves, the water just crashing in over us. Horrifying. Absolutely horrifying."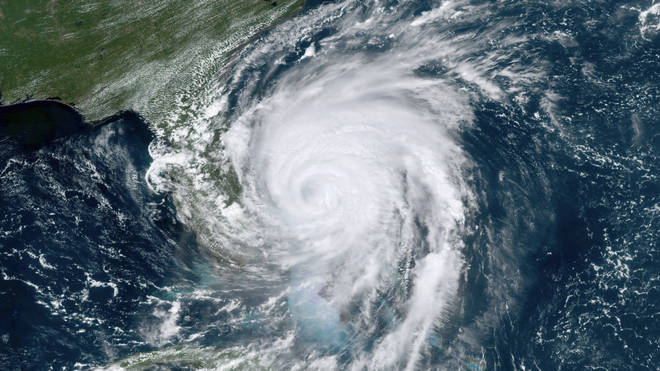 The Royal Navy has begun launching operations to help deliver aid to families and communities in the country.
A Royal Fleet Auxiliary landing ship has been sent to work alongside the Royal Bahamas Defence Force, delivering shelter kits, water and other essentials to the island of Great Abaco.
Captain Rob Anders, commanding officer of RFA Mounts Bay, said: "I am pleased to be able to use our people and equipment to send water and food ashore to provide aid to the Bahamian people.
"We hope that our presence in the area in the immediate aftermath of Hurricane Dorian will provide some peace of mind and reassurance to all those affected."
With the worst of the weather now expected to be behind the devastated country, Hurricane Dorian began its journey closer to the USA and initially weakened to a category two storm.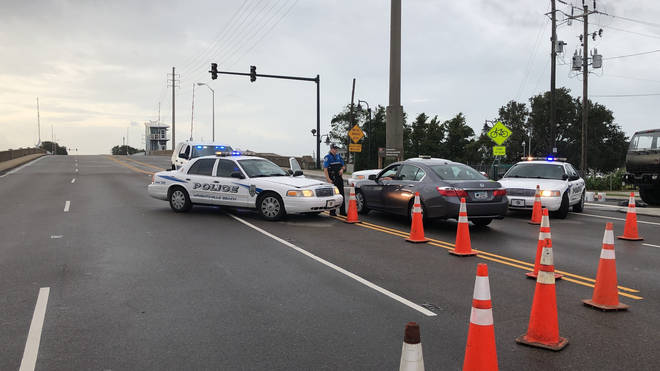 However in approaching US shores wind speeds have sped up, moving the storm back up to a category three as coastal towns and cities brace themselves for destruction.
More than 1,500 people have taken refuge across 28 shelters in the port city of Charleston, South Carolina with 115mph winds also expected to lash low-lying coasts of Georgia and North Carolina.
Store and restaurant owners have boarded up their businesses with wood and corrugated metal in the city's central area, and about 830,000 people were under mandatory evacuation orders on the South Carolina coast.
On Tybee Island, Georgia, just outside of Savannah, Debbie and Tony Pagan stacked beds, couches and sandbags to block doors before evacuating.
Their home flooded during Hurricane Matthew in 2016 and Irma in 2017, and with it still being relatively early in this year's hurricane season they are fearing for the worst.
"It's a terrible way to live," Debbie Pagan said.
"We have the whole month of September and October to go. How would you like to be living on pins and needles?"
Satellite images of Dorian show the size and scale of the storm and NASA have kept a close eye on its path.
Astronaut Nick Hague tweeted saying: "You can feel the power of the storm when you stare into its eye from above. Stay safe everyone!"