Canada and UK 'working together' on investigation into plane 'shot down by Iranian missile'
9 January 2020, 23:42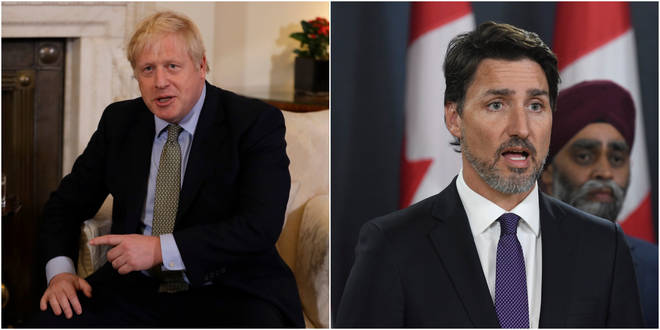 Four Britons were among 176 people who died in Ukrainian Airlines plane which is believed to have been shot down by an Iranian missile.
Boris Johnson tonight confirmed the fatalities just moments after Canadian Prime Minister Justin Trudeau said evidence indicated the aircraft was shot down.
Mr Trudeau said Canadian and allied intelligence supports this theory, but that a "thorough" investigation is still needed into the tragedy, which claimed the lives of 63 Canadians.
He also said that Ukrainian officials will have access to the black boxes, which are currently being held by Iran.
The two countries will now be working together on an investigation into the tragedy.
US officials have also confirmed that they are confident Iran shot down a Ukrainian jetliner with 176 people on board.
The Pentagon has said a plane which came down in Iran was shot down by a Russian made missile 'by mistake'.
Follow the latest below...
Happening Now