Iran vows 'harsher revenge soon' after missile attack on US troops
9 January 2020, 08:43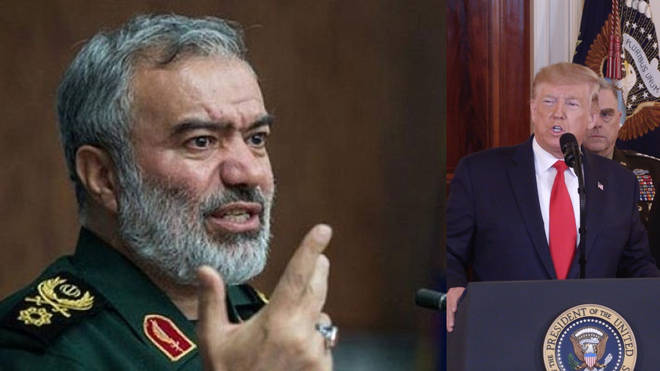 A senior Iranian commander has threatened the country will take "harsher revenge soon" after missile attacks on US targets in Iraq.
Iranian news agency Tasnim reported the deputy leader of the Islamic Revolutionary Guard, Ali Fadavi, said the missile attacks on Iraqi bases which housed US troops showed "military might" and the US "couldn't do a damn thing".
Tehran fired at least 15 ballistic missiles at Al Asad and Erbil air bases in retaliation for the killing of top general Qasem Soleimani in an American drone strike.
Senior commander Abdollah Araghi threatened further Iranian reprisals after Ayatollah Ali Khamenei warned that "military action is not enough."
Meanwhile, US President Donald Trump, who ordered the drone strike on the Iranian general, declared on Wednesday that Iran "appeared to be standing down" after their missile strikes that did not harm any US troops in Iraq.
More to follow