Irish election: Sinn Fein to meet smaller parties in bid to form government
11 February 2020, 19:29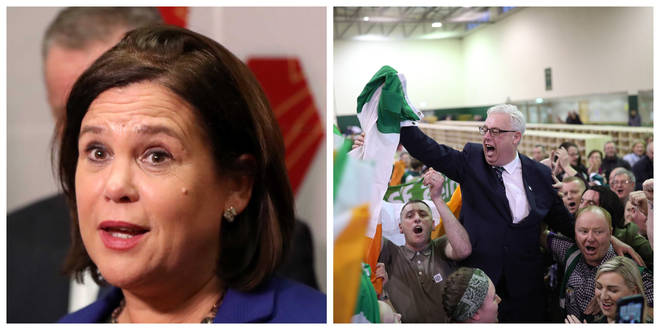 Sinn Fein are set to meet a number of Ireland's smaller parties on Wednesday in a bid to form a government after the shock election result.
Leader Mary Lou McDonald is meeting with smaller parties on Wednesday and is engaging with a range of independent TDs to see if she has the numbers to assemble a workable administration.
Pearse Doherty, who will head up the party's negotiations team, said he also welcomes Fianna Fail's "shift" in its position in talking to his party.
He said they have already reached out to a number of the left-wing parties today and yesterday - including the Social Democrats, the Green party, Solidarity-People Before Profit and the Labour Party.
Joining him in the negotiation team are Sinn Fein TDs Louise O'Reilly, Eoin O Broin and Matt Carthy.
Mr Doherty said: "We have reached out to the Social Democrats, the Green Party, People Before Profit and Labour.
"Mary Lou will begin that process tomorrow by meeting with a number of those parties.
"We have said consistently we will meet with all parties to look at delivering real change for people.
"Some of those meetings are scheduled to take place tomorrow."
It remains doubtful Ms McDonald can garner enough partners to reach the magic number of 80 TDs to command a majority in the Dail parliament.
But if she did pull it off it would represent a landmark moment for the state, as it would be the first time in more than 90 years when either Fianna Fail or Fine Gael was not in power.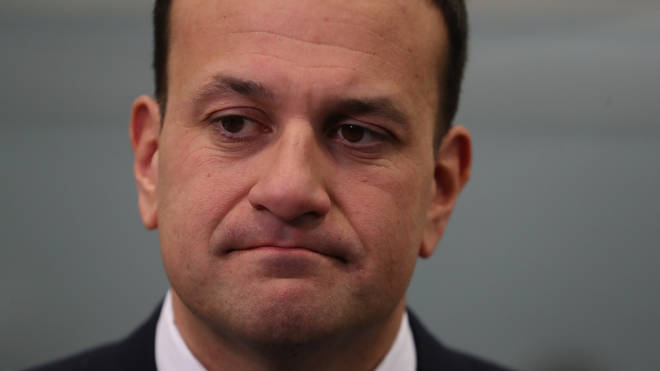 Smaller parties and groupings such as the Greens, Labour, the Social Democrats and Solidarity/People Before Profit, and a sizeable number of independent TDs, have spoken to Ms McDonald and her party as she seeks junior coalition partners.
Many believe it will be impossible to form a government without the involvement of one of either Fianna Fail or Fine Gael, the two long-time big beasts of Irish politics.
A coalition of Fianna Fail, Sinn Fein and the Green Party - which ended with 12 seats - is seen as a potentially more realistic option.
Fianna Fail emerged from the election as the largest party by the narrowest margin over the surging Sinn Fein.
Micheal Martin's party finished with 38 seats to Sinn Fein's 37 at the end of two days of counting.
But given the Fianna Fail speaker was re-elected without contest, both parties essentially "won" the same number of seats.
Taoiseach Leo Varadkar's Fine Gael was the big loser, recording the second-worst result in its history, winning only 35 seats having entered the campaign as the largest party on 47.
Despite being edged in seat numbers, Sinn Fein is undoubtedly the party with most to celebrate, having smashed Ireland's long-standing two-party system.
Ms McDonald's party triumphed in the popular vote and may have won many more seats - potentially an additional 11 - if it had fielded more candidates in the landmark contest.
Despite receiving the most first preference votes, Sinn Fein's place in the next government is not guaranteed.
All three major parties are far short of the 80 seats required for a majority so, barring another election, some form of coalition is inevitable.
Either Fianna Fail or Fine Gael may be forced to back-track on long-standing pledges never to do business with Sinn Fein.
There appear to be differing views within Fianna Fail, with some members remaining opposed to any alliance with Sinn Fein and others more open to the prospect.
Mr Varadkar has maintained his pre-election stance and ruled out any Fine Gael/Sinn Fein coalition.
Another permutation could see the exclusion of Sinn Fein, with Fine Gael and Fianna Fail entering power together in a so-called "grand coalition" with another smaller party or grouping - though that prospect looks increasingly unlikely.
Sinn Fein received 24.5% of the vote share on first preference in Saturday's election, Fianna Fail got 22.2% and Fine Gael 20.9%.
The final breakdown of the 160 seats was Fianna Fail 38, Sinn Fein 37, Fine Gael 35, Greens 12, Labour 6, Social Democrats 6, Solidarity/People Before Profit 5, Aontu 1, Independents4Change 1 and independents 19.
Ireland's President Michael D Higgins said it is "important to be positive" as the political parties enter discussions.
Speaking in Dublin on Tuesday, he added: "I have great confidence in the process that we have. We are very fortunate to have a constitution that lays things down very clearly.
"I want to wish all of the people who will be having discussions with each other every success.
"Whatever they decide, we are obviously facing into a period in which the European Union is redefining itself on several levels and we are moving into some of the most complex parts of the trade agreement with our neighbours through Brexit.
"There are huge international issues as well. The themes standing in every background of every politician alive are issues of climate change and loss of biodiversity.
"I wish them every success with the different options that they have.
"Obviously at different times, at the appropriate time, people will visit me at the Aras (an Uachtarain). I will give my blessing for however long it lasts."