Israeli Prime Minister Benjamin Netanyahu charged with corruption
21 November 2019, 18:22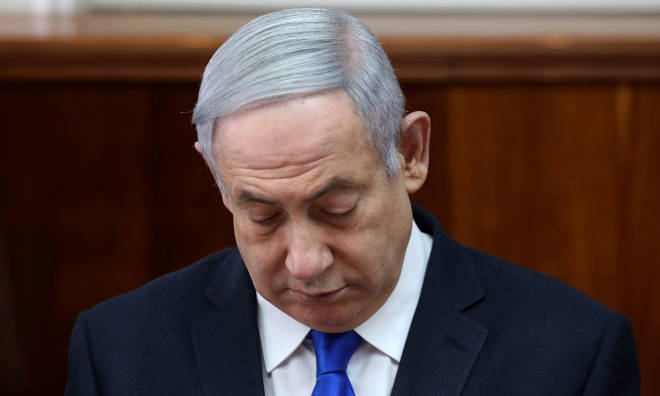 Israel's Prime Minister has been indicted on corruption charges of bribery, fraud and breach of trust.
Attorney General Avichai Mandelblit released a statement on Thursday confirming Benjamin Netanyahu had been charged in all three major corruption scandals for which he was being investigated.
It is the first time a sitting Israeli PM has been tried for such offences and it follows three years of inquiries into the country's longest-serving leader.
Mr Netanyahu has previously denied any wrongdoing and has claimed to be the victim of a political "witch hunt" orchestrated by the left and the media.
He is not legally required to resign following the charge and is expected to make a statement at around 8:30pm GMT.
The Israeli leader is currently serving as his country's caretaker prime minister after failing to piece together a government last month.
He wanted to pass legislation that would stop him from being indicted but his inability to form a government prevented such law.
The announcement will put a significant dent in his chances of remaining in office.
Israel has recently held two elections that failed to provide a majority winner and a third is likely to be on the way in order to overcome the impasse.
The allegations levelled at Mr Netanyahu include suspicions that he accepted thousands of pounds worth of champagne and cigars from billionaire friends, offered to trade favours with a newspaper publisher, and used his influence to help a wealthy telecoms magnate in exchange for favourable coverage on a popular news site.
Mr Mandelblit rubbished ideas that the indictment was politically motivated and said his "heavy-hearted decision" was based purely professional.
The attorney general was critical of pressure from both Mr Netanyahu's supporters and enemies in attempting to sway his decision.