Strangers make 'Earth sandwich' by sticking bread on opposite sides of globe
20 January 2020, 15:36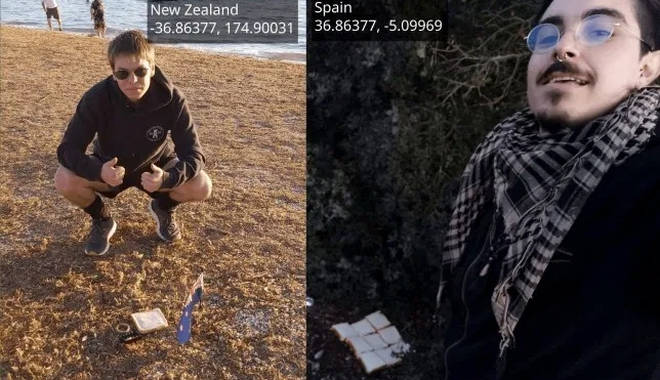 Two strangers have managed to make an "Earth sandwich" by putting slices of bread on the exact opposite sides of the planet.
Etienne Naude, 19, posted a picture of himself with a slice of bread at Bucklands Beach, in Auckland, New Zealand with his country's flag placed on top.
He then posted it on social media platform Reddit in the hope someone in Spain would help him complete his mission.
To his surprise, one man in western Spain roughly 90km west of Malaga replied with an offer of help to "sandwich" the Earth.
Together, they planned to simultaneously place the bread on the floor facing the exact same way and at the same time.
They even ensured the used the exact same kind of bread.
To make sure the bread placement was exact, the Spanish volunteer used nine pieces of bread to cover all bases and hit the exact coordinates.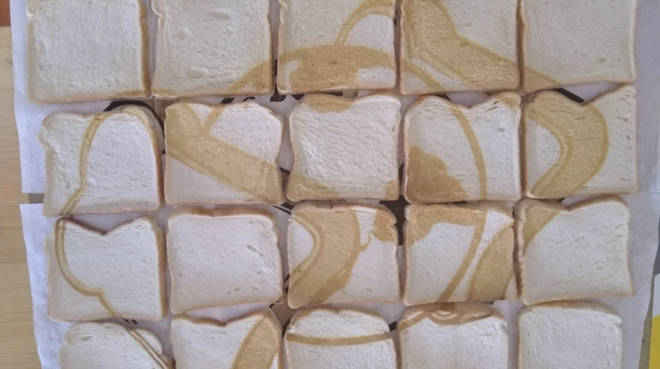 These diametrically opposed points are known as antipodes and it is vey rare for both of them to be on dry land.
The exact coordinates used were -36.86377, 174.90031 for New Zealand and 36.86377, -5,09969 for Spain.
Etienne told Reddit users that the men used a map tunnelling tool online to work out the exact coordinates.
He also posted a second picture of the bread having been laser cut with an "earth sandwich" design to commemorate the occasion.
People on Reddit reacted well to the pictures, with one saying: "I think this is one of the nerdiest things I've seen! Very adorable!"
Another joked: "I have a set of geotagged photos from my trip to New Zealand a few years ago. I am planning a trip to Spain. I haven't told my wife yet but a number of stops will be specifically to get antipode-paired shots."
"If you think about it, for a while there every single living thing on the planet was living on a sandwich," a third user mused.