Watch The Shocking Moment Woman Is Swallowed By Sudden Sinkhole
13 November 2018, 12:18 | Updated: 28 October 2019, 15:26
This is the terrifying moment a woman was caught out by a surprise sinkhole that opened up in the pavement beneath her feet.
CCTV video captures the terrifying moment a woman plunged several feet into a sudden sinkhole that opened up on the pavement she was walking on.
The incident in Lanzhou City in Gansu Province left the unnamed woman with broken ribs, but her life was reportedly not in danger.
Local authorities are investigating the incident and have yet to determine the cause of the sinkhole.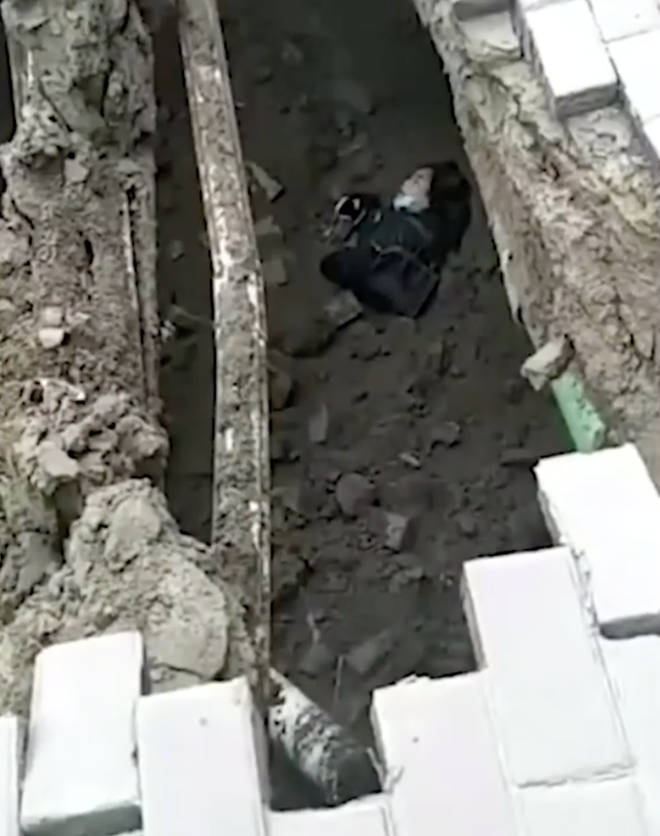 The footage shows a number of people standing on the pavement near the woman when the bricked pavement gave way.
She was then pictured half buried in debris and calling out for help.
Medics at the Affiliated Hospital of Gansu College of Traditional Chinese Medicine, where the woman is being treated, said she suffered two broken ribs during the accident.