New Zealand volcano: Death toll rises to 15 as search for bodies resumes
14 December 2019, 11:04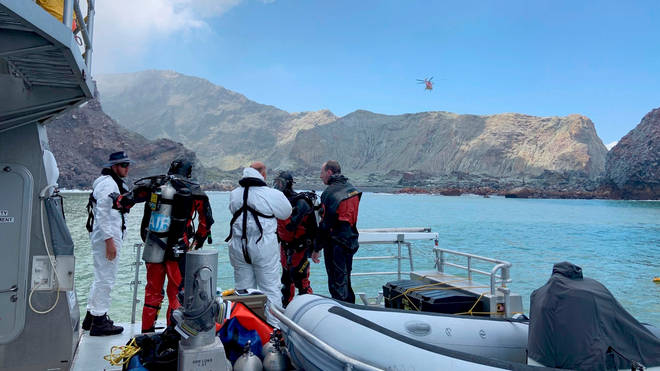 The desperate search for two remaining bodies near the White Island volcano in New Zealand has been resumed after the death toll rose to 15.
47 people were on the island, also known as Whakaari, during the sudden eruption on Monday.
The team have so far recovered 12 bodies, and 20 people remain in intensive care.
One person was taken to hospital in the aftermath, but has sadly since passed away.
Eight were close to the crater at the time of the blast, and much of the focus of a joint police-defence effort has been focused on recovering those bodies.
On Friday, the remains of six bodies were found and recovered in an operation and sent to Auckland to be identified.
The Police National Dive Squad have now deployed nine member to search the waters around White Island, but police have said with visibility between zero and two metres.
Rescuers have said they are facing "unique and challenging conditions" with conditions in the water being "not optimal" in the search.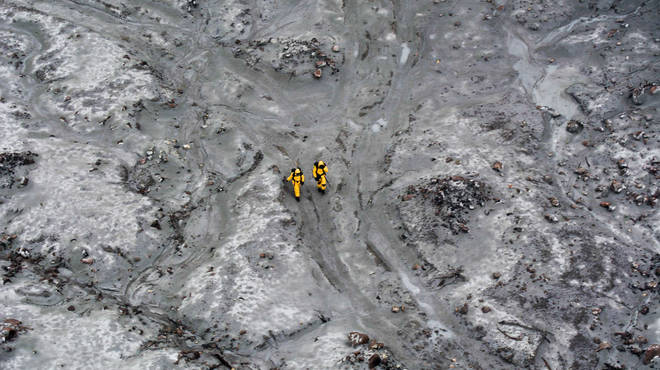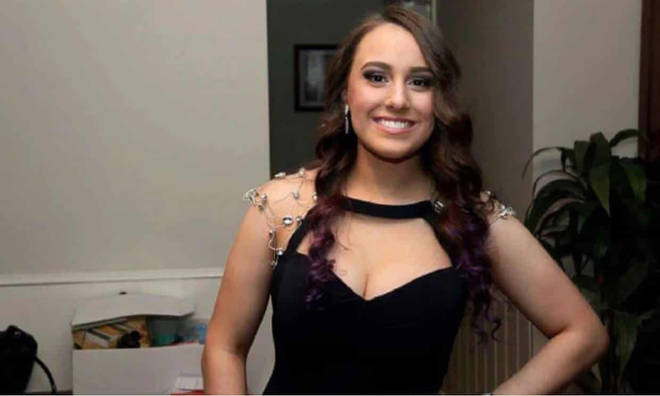 Deputy commissioner Mike Clement said: "We know that we've got two bodies missing.
"And we haven't quite got the detail yet but it's possible that there's been quite heavy rain since Monday afternoon
"The evidence suggests they're in that ravine, but they're not there and they haven't been there since we started our [surveillance] overflights."
One of the bodies was seen in the water in the aftermath of the blast, but has been unreachable due to swells.
It is not yet known where the other individual is, although police have said they are open to theories they could be on land or in water.
Mr Clement said: "But if it's on land, it's not visible on the surface. So we've got to work through the possibilities with regard to where it might be."
Authorities say the 47 people were from seven different countries.
There were 24 Australians, nine Americans, five New Zealanders, four Germans, two Britons, two Chinese and a Malaysian in the area at the time.
"The water around the island is contaminated, requiring the divers to take extra precautions to ensure their safety, including using specialist protective equipment," Deputy Commissioner John Tims said.
"Each time they surface, the divers are decontaminated using fresh water."
Police have so far confirmed that Krystal Eve Browitt from Australia is the most recent victim to be confirmed.
The bodies will now be examined in Auckland by experts including a pathologist, a forensic dentist and a fingerprint officer.
"This is a long and complex process and we are working as quickly as possible to return loved ones to their families," Mr Tims said.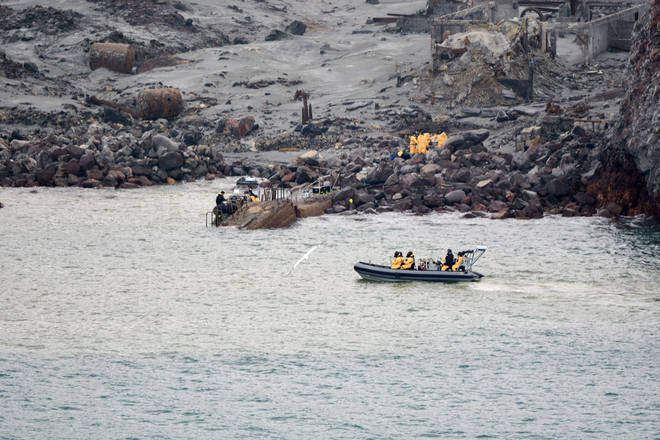 In a statement on Saturday, geological agency GeoNet said there was a 35% to 50% risk of an eruption that would impact beyond the volcano's vent area in the next 24 hours.
Prime Minister Jacinda Ardern has called for a minute's silence in memory of victims of the disaster at 2.11pm on Monday, exactly a week from the eruption.
Ms Ardern and parliament will pause in silence during their regular meeting in Wellington on the day.
"Wherever you are in New Zealand or around the world, this is a moment we can stand alongside those who have lost loved ones in this extraordinary tragedy," she said.
"Together we can express our sorrow for those who have died and been hurt and our support for their grieving families and friends."