New Zealand volcano: Sixth person dies after White Island eruption
10 December 2019, 10:36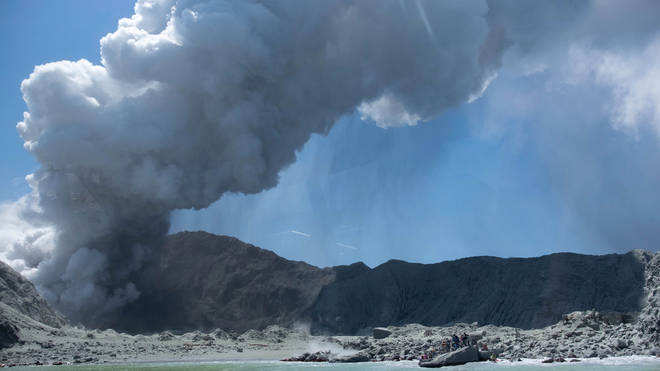 Police in New Zealand have confirmed a sixth person has died following the eruption on volcanic White Island.
A police statement said the person was being treated at a local hospital but did not confirm their nationality.
"Police can confirm a further person has died following the eruption on Whakaari/White Island, bringing the official toll to six," the statement said.
"The person was earlier being treated at Middlemore Hospital.
"Police remain focused on supporting families at this terrible time."
Circumstances of the deaths and injuries of tourists will be the focus of an investigation, Deputy Police Commissioner John Tims said.
A police statement said: "At this time Police is investigating the death of the individuals on Whakaari / White Island on behalf of the Coroner.
"To correct an earlier statement, it is too early to confirm whether there will also be a criminal investigation.
"The Police investigation on behalf of the Coroner will be carried out in parallel with a WorkSafe New Zealand investigation.
"WorkSafe New Zealand has opened a health and safety investigation into the harm and loss of life caused by the eruption."
Matthew Evans, 38, who is originally from Carmarthen in Wales and was one of the Britons listed as missing on a Red Cross website, is safe and well.
His brother Ian Evans told the PA news agency: "He was travelling with his new wife, he was trekking at the time and we were concerned because we hadn't heard from him for 24 hours.
"But they are safe. They were in the North Island, away from the Bay of Plenty.
"They said they had no idea what had gone on."