NikkieTutorials: Beauty YouTuber comes out as transgender in video to fans
14 January 2020, 14:04
YouTube star Nikkie de Jager, known as NikkieTutorials, has told fans she is transgender in an emotional video message.
She sent the message to her 12.7 million subscribers, telling fans she was sharing her story under the threat of blackmail.
Nikkie, 25, said she wanted fans to hear from her, rather than have someone publicly out her.
In her introduction she says: "I wanted to start the year off by finally revealing a part of my life that has made me who I am.
"I can't believe I'm saying this today to all of you for the entire world to see. But damn, it feels good to finally do it. It is time to let go and be truly free," she says.
"When I was younger I was born in the wrong body, which means that I am transgender."
The Youtuber went on to say: "I've been wanting to share this side of myself to all of you for so long but I could never figure out the timing.
"I am Nicky, I am me, we don't need labels. If we are going to put a label on it - yes I am transgender. But at the end of the day I am me - and at the end of the day you are you."
Celebrities including Ariana Grande, Jeffree Star, James Charles, and Tana Mongeau have supported their friend on social media.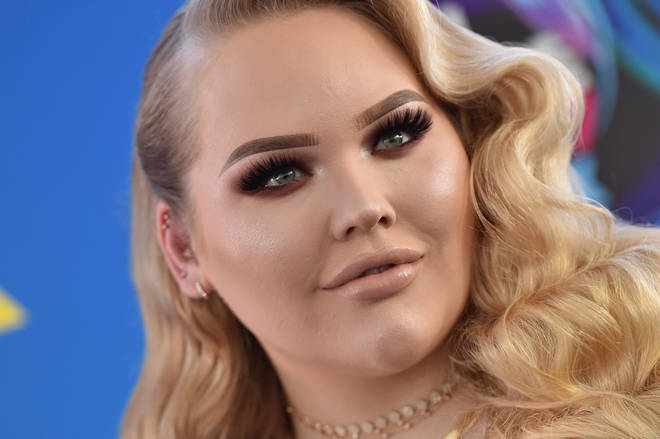 Make up and fashion YouTuber Chloe Morello wrote: "Truly can't stop thinking about how much I admire Nikkie. She handles so many unfortunate situations with elegance - even through blackmail she manages to remain her kind, gracious self. Just love her, and she's never changed after all these years on YT and so much success."
Fans on social media have offered support and praise to Nikkie for her bravery in sharing her message.
One commented: "I'm so proud of you for having the courage to be yourself. You're you first, and your labels second, and you represent all of your communities in the very best way."
Another said: "She is more queen than ever! I am so proud of her sharing this part of her life with us!"
Nikkie also said in her 17-minute video: "I hope by me standing up and being free that it inspires others to do the same, to truly live your life like you want it and the way you deserve it.
"This world needs us. We need to accept each other. We need to respect each other. But most of all, we need to hear each other and understand."
NikkieTutorials has been sharing make-up tutorials and reviews for 11 years and last year was named a global artistry adviser for Marc Jacobs beauty.
In August 2019, the star revealed she was engaged to her long-term boyfriend Dylan Drossaers in an Instagram post from their holiday in Italy.