How activist smuggled key text out of North Korea for explosive books about regime
29 October 2019, 08:10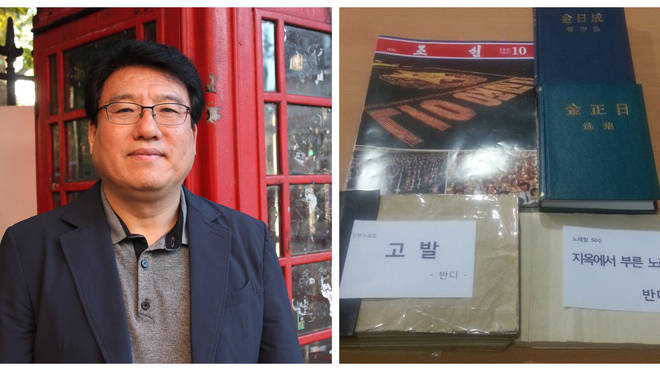 A human rights activist from South Korea has told for the first time how he smuggled out crucial manuscripts that led to the publication of two explosive books about the regime in the north.
An author known only as Bandi, meaning "firefly" in Korean, has had his books The Accusation and The Red Years published in more than 21 languages.
The books detail the constant level of fear many of the North's population of 24 million people live under.
But the work might have gone unread forever if it hadn't been for Do Hee-Yun, a South Korean human rights activist, who arranged for the 750 page manuscript to be smuggled out of North Korea.
The identity of Bandi himself is a closely-guarded secret, but he is known to have written his works between 1989 to 1995, as the country dealt with a crippling famine which is estimated to have killed over 1 million of his countrymen.
Speaking for the first time today about how he helped reveal the conditions in North Korea to the world, Do Hee-Yun told LBC News how he arranged a smuggling operation to get the books out of the country.
"I'm not sure if Bandi is still alive," he said. "The last time I connected with him was two or three years ago and I think the North Korean government may have found his location, although that's nothing I can be sure about."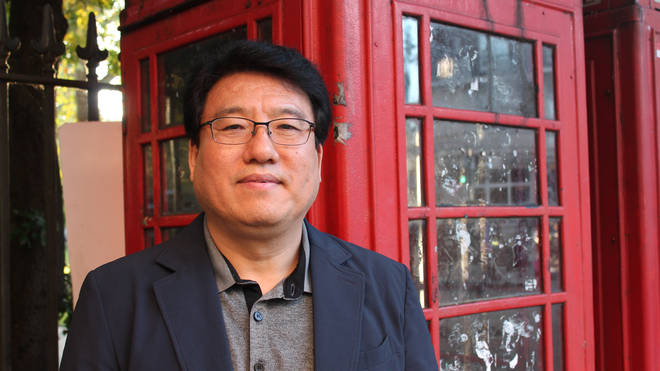 The seven short stories in The Accusation are fiction based on real life events – it would have been too dangerous to write about real people and risk them being imprisoned. The stories paint a picture of the constant level of fear North Koreans live in under the Kim family regime.
Each story is different, and yet the underlying message remains the same.
That "innocent people whose lives consisted of doing as they were told" repeatedly offend the state by committing "anti-revolutionary" crimes they were not even aware of.
In one, a character risks life and limb to collect flowers in the mountains for Kim Il-Sung's funeral altar, in another a father is arrested after his crop of soy beans fails, another piece tells of a mother and her family who are exiled because her young son cries at the garish figures on government propaganda posters.
Bandi's writings criticising the Kim family regime would have been enough to have him killed in his home country.
It is thought the books itself are the first of their kind. There are plenty written by defectors now living abroad, but this is the only piece of literature to be written by someone still living within North Korea.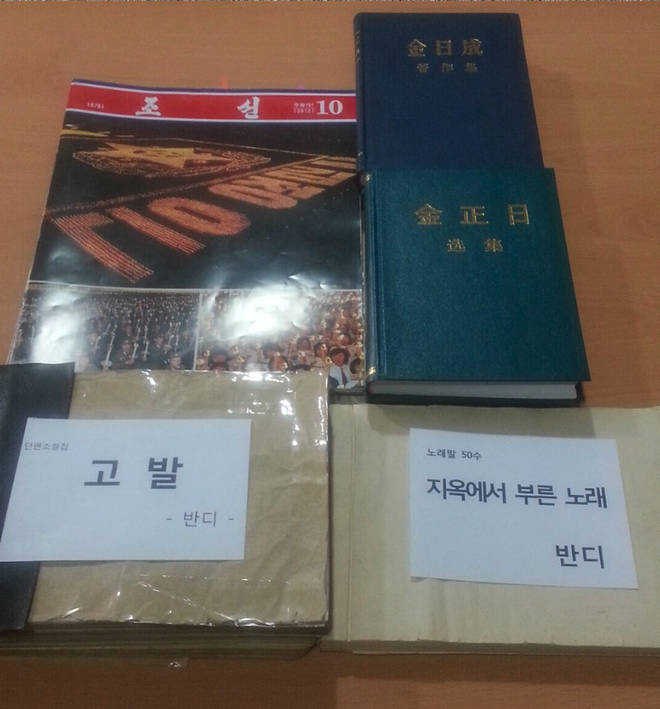 Getting the delicate manuscript out of the country was always going to be a challenge, and Do Hee-Yun was determined to have the books smuggled out to ensure those outside North Korea knew of what was happening inside.
He first heard of the book after meeting a defector, who told him about a relative who she knew had written it.
Seizing the opportunity to get the rare literature out of the country, Do Hee-Yun arranged for a series of smugglers to get the book out.
"In North Korea they do not let you take out anything like any books," he said.
"But the one thing you can do is take out is propaganda and books written by the old leaders, Kim Il-Sung and Kim Jong-Il.
"The smugglers hid it inside one of these books to get it over the northern border, and then someone else had to bring it from China to South Korea."
Once the manuscript was in his hands, Do Hee-Yun realised that more work was needed before it would be ready for an international audience.
"It was really, really old and in a bad condition," he said.
"They didn't have computers so of course it was hand written, and connected with thread. When I first got it, I didn't expect it to be amazing. It took me three months to eventually read it.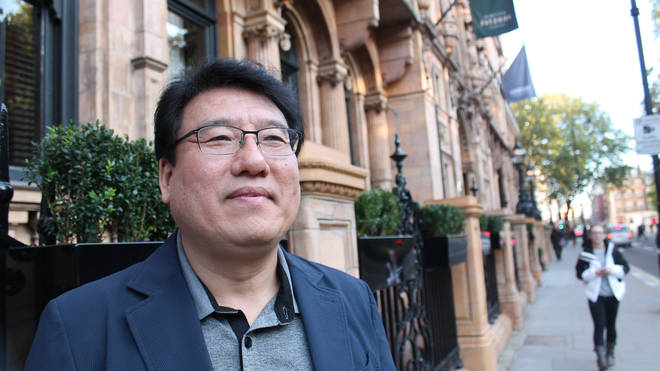 "But when I read it again and again, I realised that Bandi had risked his life to write down the hardships his people were experiencing.
"The letters on the page were really faded because they were so old which made it incredibly hard to read.
"When I published the book I expected the North Korean government to have some kind of reaction.
"But surprisingly they didn't say anything about these two books. I think they're worried that if they react then the world will pay attention and that is what they are afraid of.
"We decided to name him Bandi, as there was a was a poem at the end of the book with the same name, and fireflies are really small insects that exist in dark places, but lighten up that darkness."
Each year, tens of thousands of North Koreans make the perilous journey into China in the hope they will be able to escape from their homeland and make a new life for themselves, away from totalitarian government.
Jihyun Park, who escaped from North Korea and came to the UK in 2008, said she could see many similarities in The Accusation to her own life, particularly in how the regime ensures that families were left so afraid they were unable to trust each other.
She told LBC News: "It's important that people understand that human rights, my human rights, are important, and North Korea is living under a system which is not democratic.
"In the book there is a couple but the wife had some security issues with the husband because she wanted to leave and needed money but the husband was loyal to the North because he is scared of the government.
"That's how it was, we never believed each other. You can't even trust your own family. "This book described how the ideologies of the North control the people.
"Freedom is not something you choose. Freedom is a responsibility.
"So people who live in free countries should care about other people who aren't, but at the moment they are silent."