Philippines Taal volcano spews lava with eruption imminent
13 January 2020, 09:33
A vast column of ash, smoke and jets of lava have begun spewing from the Taal volcano in the Philippines after scientists warned of an eruption "within hours or days."
The natural phenomenon at the second most active volcano in the Philippines has triggered the mass evacuation of 8,000 people from the area.
The threat level has been raised from 3 to 4 by the Philippine Institute of Volcanology and Seismology, meaning a hazardous eruption is imminent.
A statement said: "Hazardous explosive eruption is possible within hours to days. (The institute) strongly reiterates total evacuation of Taal Volcano Island and additional evacuation of areas at high risk... within a 14km radius."
The Taal Volcano is situated on an island in the middle of a lake some 70km (45 miles) south of the capital Manila.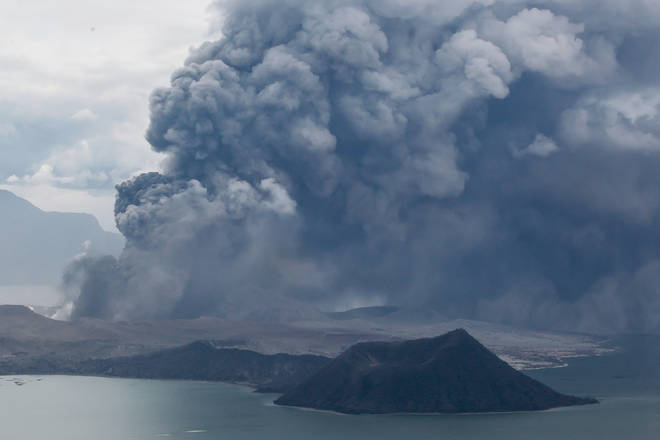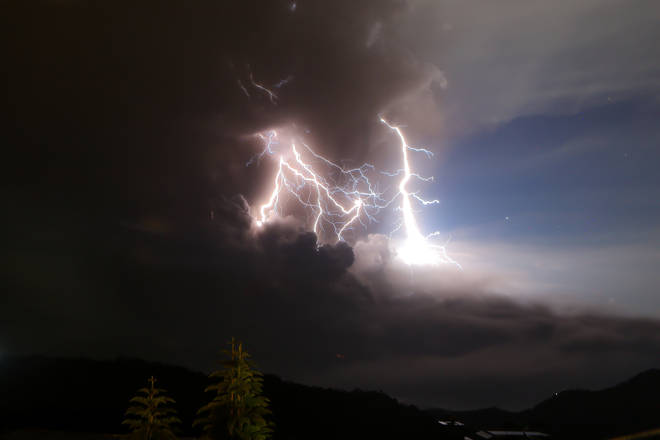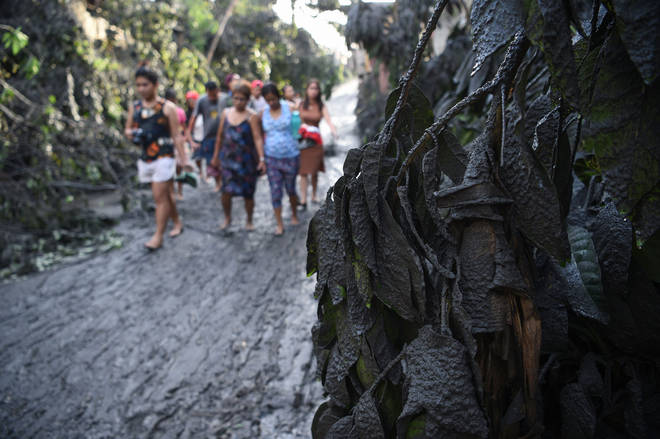 Over 240 international and domestic flights have been cancelled at the country's main airport.
Offices and schools in the region have also been forced to close, as scientists say residents have been caught out by the volcano's sudden activity.
Volcanic lightning has been flickering as steam and ash erupts from the Taal volcano. There have been no reports of injuries or damage so far.
Taal is one of the smallest volcanos in the world, and is among two dozen active cones in the Philippines, which lies along the so-called Pacific 'ring of fire'.