Pilot 'safe' after US military jet crashes over German forest
8 October 2019, 18:23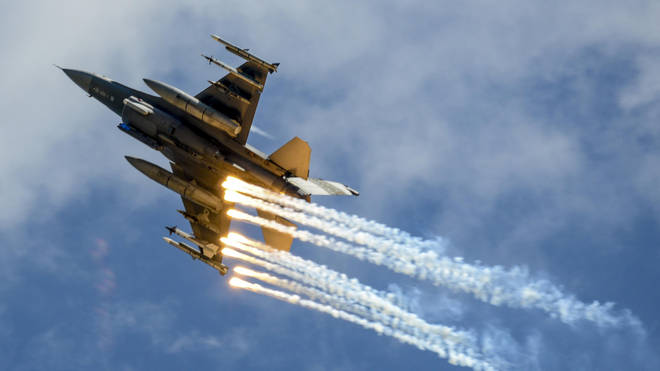 The pilot of the US F-16 warplane which crashed over a forest in Trier, south-west Germany, was "safely ejected" and taken to hospital with minor injuries.
US Air Force spokeswoman Angela Watson and the local mayor of Zemmer confirmed the plane smashed into the ground at around 3pm local time on Tuesday.
The jet came down between the city of Trier and the U.S. Air Force's Spangdahlem Air Base during a routine training mission, officials said.
No details of the cause of the crash have yet been confirmed.
A statement released by the Air Base said: "The pilot ejected safely and has been recovered with minor injuries.
"The aircraft was assigned to the 480th Fighter Squadron, 52nd Fighter Wing, Spangdahlem Air Base, Germany. First responders are responding to the incident at this time.
"A board of officers will investigate the accident. Additional details will be provided as they become available."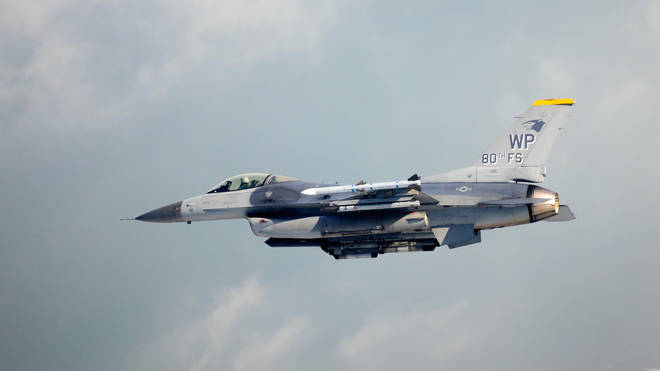 Police responded to a number of emergency calls at around 3:15pm but told German reporters the pilot was able to eject himself to safety and has been taken to hospital.
The area of the crash is uninhabited but has been cordoned off by police who urged people to "circumnavigate" the area to prevent the hindrance of "emergency services and rescue operations".
Several surrounding roads have also been closed, according to the police statement.
The crash comes just a week after a separate crash at the Spangdahlem base which killed two US airmen, which remains under investigation.
Spangdahlem is conducting a base readiness exercise this week, testing its functionality and capability in a wartime environment.