Prince Charles meets Greta Thunberg demanding 'next level' climate action at Davos summit
22 January 2020, 17:30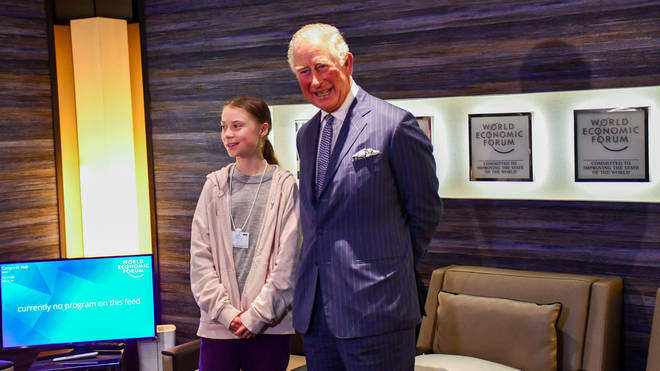 Prince Charles has branded climate change and global warming as the "greatest threats" to humanity as he met Greta Thunberg.
The royal told the World Economic Forum in Davos, Sweden, that a "next level...paradigm shift" is urgently needed to "evolve our economic model".
"We are in the midst of a crisis that is now I hope well understood," he told the annual gathering of business leaders and politicians.
"Global warming, climate change and the devastating loss of biodiversity are the greatest threats humanity has ever faced.
"Do we want to go down in history as the people who did nothing to bring the world back from the brink, in trying to restore the balance, when we could have done? I don't want to.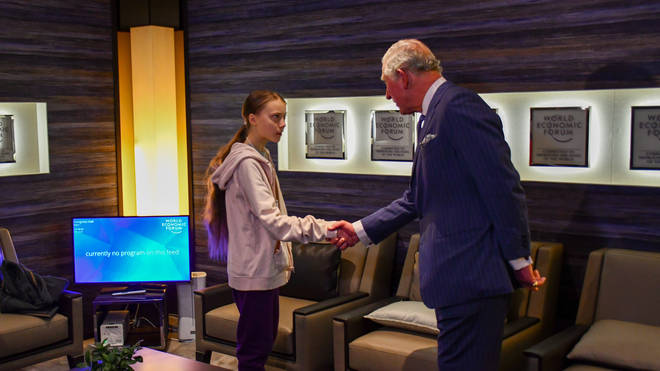 "Just think for a moment, what good is all the extra wealth in the world gained from business as usual if you can do nothing with it except watch it burn in catastrophic conditions.
"This is why I need your help, your ingenuity and your practical skills to ensure that the private sector leads the world out of the approaching catastrophe into which we have engineered ourselves."
The future king met the teenage climate activist ahead of his speech, which outlined his new sustainability scheme to urge "rapid" decarbonisation and sustainable markets.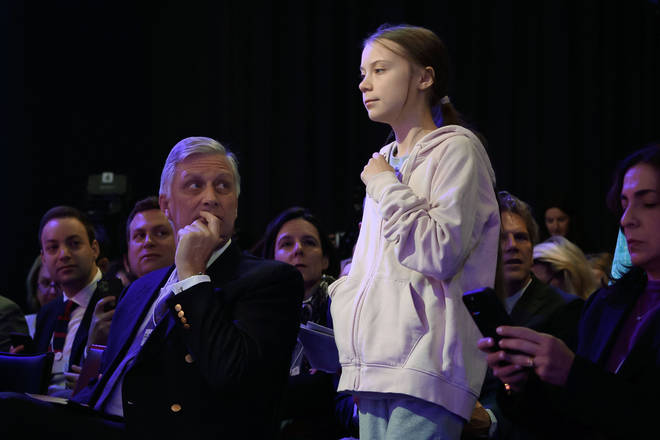 He made the 80 mile trip to the Swiss mountain town from the city St Gallen in an electric Jaguar, to launch his "Sustainable Markets Initiative" which combines private and public sector business people with charities, investors and politicians.
Ms Thunberg also spoke at the summit, lamenting her audience for issuing "empty words and promises" and doing "nothing" over global warming and climate change.
Shortly before the eco-activist took to the stage, she watched as US President Donald Trump ridiculed calls for climate action in his speech.
Mr Trump, who in 2017 withdrew from the landmark Paris Climate Accord which set CO2 emission reduction targets, called environmental campaigners "perennial prophets of doom" and the "heirs of yesterday's foolish fortune tellers".