Mourners gather for Robert Mugabe's sparsely-attended funeral
14 September 2019, 12:10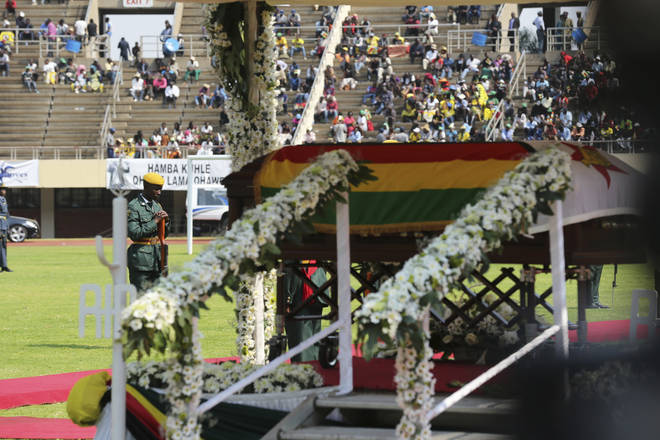 Robert Mugabe's casket has been paraded through the streets of the country's capital and into the city's stadium as mourners have gathered for his sparsely-attended state funeral service.
The late Zimbabwean president's funeral is being held in the national sports stadium in Zimbabwe's capital Harare.
More than a dozen current and former African leaders attended the event.
These include South African President Cyril Ramaphosa and Kenyan President Uhuru Kenyatta.
Presidents, including Equatorial Guinea President Theodore Obiang Nguema, will give speeches at the stadium.
President Nguema called Mr Mugabe: "a leader without comparison on the African continent" and praised his controversial policy of seizing white owned farms.
"The people of Zimbabwe will forever be grateful that he took land from the whites and gave it to his people," he said.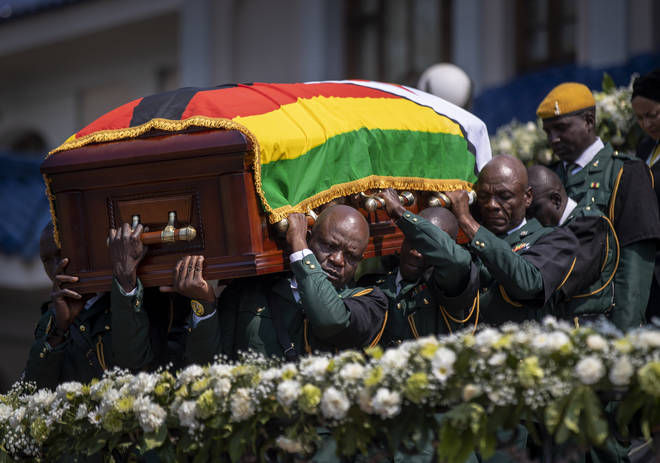 Crowds of Zimbabweans have gathered to see the casket and pay their respects.
However, many people in Harare are shunning the ceremony due to economic problems in the country, and many seats at the funeral have been left empty.
One resident told AFP: "We are happier now that he is gone. Why should I go to his funeral? I don't have fuel."
"We don't want to hear anything about him anymore. He is the cause of our problems."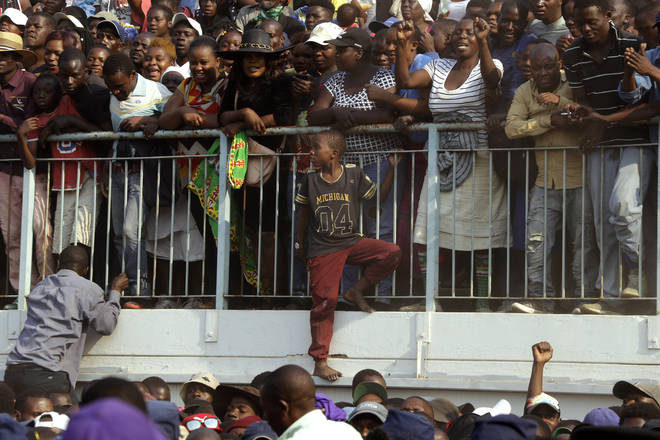 The funeral follows a row between the Mugabe family and the Zimbabwean government over the details of his burial.
The late President will now be buried at the National Heroes' Acre monument in Harare, his family says.
The burial will take place in about a month, once the shrine is built.
The family's decision follows a row with the government, who wanted to bury his body on Sunday.