Rocket strike hits Iranian tanker off coast of Saudi Arabia causing Red Sea oil leak
11 October 2019, 08:56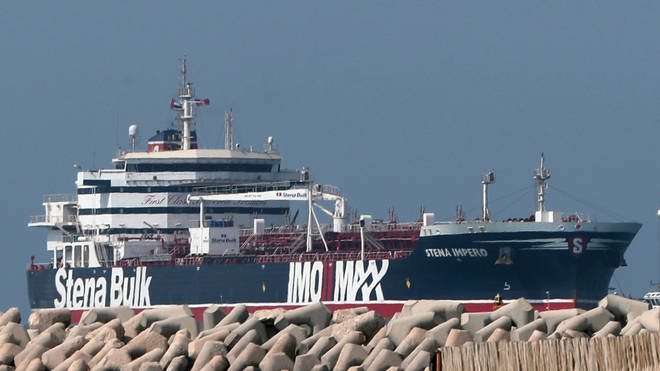 Two rockets have struck an Iranian tanker off the coast of Saudi Arabia, causing oil to spill into the Red Sea.
Iranian state television said the explosion damaged two storerooms aboard the oil tanker, believed to be named Sabity, and caused the leak near the Saudi port city of Jiddah.
State news agency ISNA said the attack could be considered a terrorist attack and has caused extensive damage to the vessel.
Nour News, another state agency, said the crew on board are safe.
It is the latest incident in the region amid months of heightened tensions between Tehran and the US.
There was no word from Saudi Arabia on the reported attack and Saudi officials did not immediately respond to requests for comment.
Lieutenant Pete Pagano, a spokesman for the US Navy's Fifth Fleet overseeing the Mideast, said authorities there were "aware of reports of this incident", but declined to comment further.
The reported attack comes after the US alleged that Iran has attacked oil tankers near the Strait of Hormuz, at the mouth of the Persian Gulf - something denied by Tehran.
Friday's incident could increase tensions between Iran and the US even more, a year after President Donald Trump withdrew America from the nuclear deal and imposed sanctions on Iran's economy.