Several rockets reportedly land near US embassy in Baghdad
26 January 2020, 17:04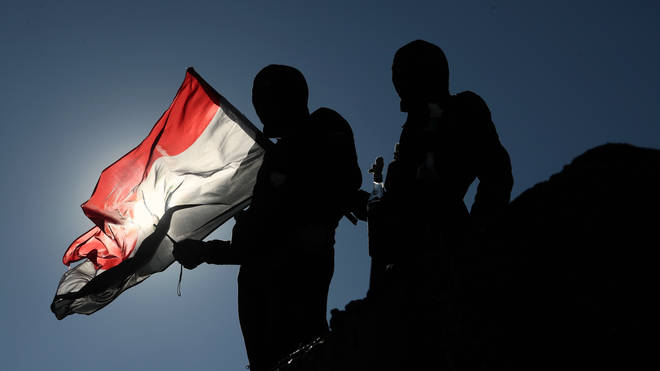 At least one rocket has landed near the US embassy in Baghdad, according to local reports.
A warning alarm was triggered in the Union III base after five Katyusha rockets reportedly landed near the vicinity in Iraq's Green Zone.
People have been urged to "seek shelter" at the base and to "stay away from the windows."
There are no reported injuries or fatalities so far.
Iraq's security medial cell Twitter account confirmed the incident and said details will follow later.
The rockets crashed into a riverbank near the US embassy, according to a statement from US Joint Operations Command.
It is the third such attack this month and the perpetrators are currently unknown.
This story is being updated ...