Rugby team bombard legal expert with sexually harassing messages onboard Virgin flight
8 October 2019, 22:36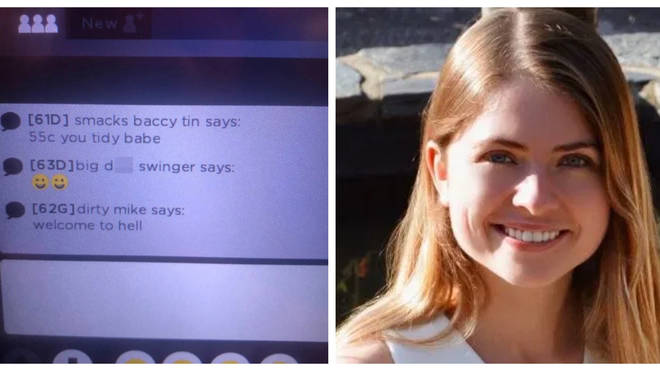 A legal expert had shared the sexual harassment she received from complete strangers through the in-flight chat system on a Virgin Atlantic flight.
Jessica Van Meir, who specialises in online sexual harassment, was horrified after being targeted through the plane's chat system, which allows travellers to communicate with each other by typing in seat numbers.
The Cambridge University graduate was initially called a "tidy babe" by someone calling themselves "smacks baccy tin" who was sitting nine rows away from her during the journey on Saturday.
Another passenger, who called themselves "big d**k swinger" then responded to that with smiley faces.
"Dirty Mike" then joined, and said "welcome to hell" before warning her she was in the "danger zone."
Aghast at their words, Ms Van Meir warned the group they could get into trouble and told them: "I work for a law firm that specialises in online sexual harassment. Enjoy being reported to Virgin."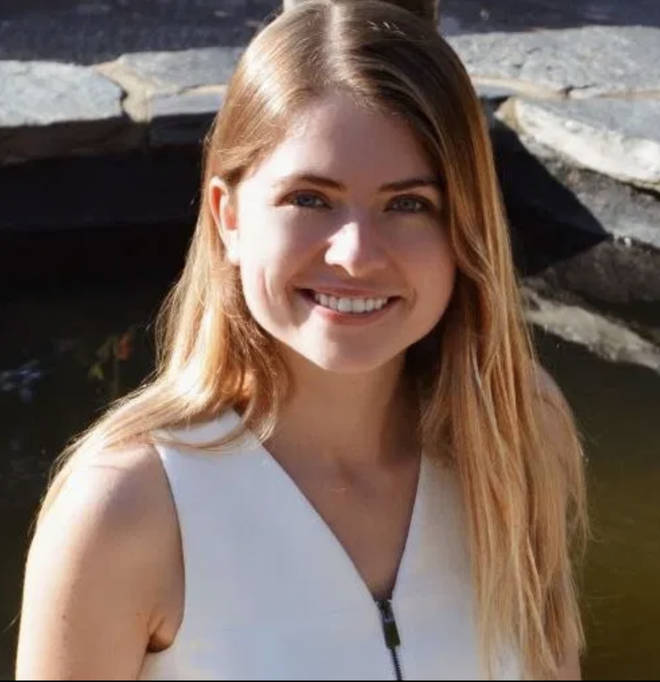 She later posted what happened on Twitter, and added: "After the flight attendants spoke with the guys, I walked through the aisle and took a picture of them.
"Afterwards, a young guy came up to me and said he heard about the chat between me & the guys and wanted to apologize on their behalf, they were on a rugby trip & he was one of the leaders.
"He said the guys had been drinking & he'd talk to them, was sorry and hoped we could leave it at that. What matters to me is not going after these guys, but making sure they understand why it was harmful."
Ms Van Meir has now urged Virgin Atlantic to take measures to stop this from happening again.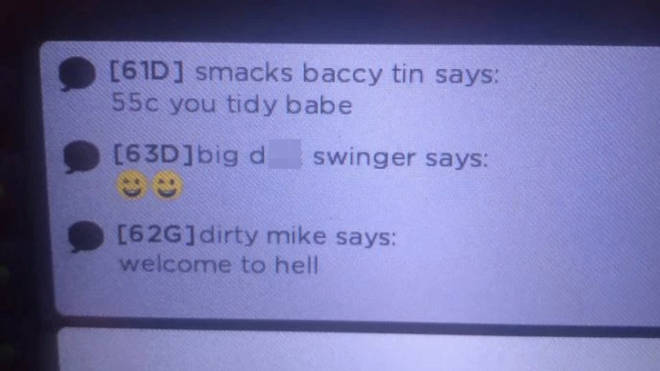 A Virgin Atlantic spokesperson told Global's Newsroom: "We were extremely concerned to hear of the incident reported on-board one of our flights and are investigating as a matter of urgency.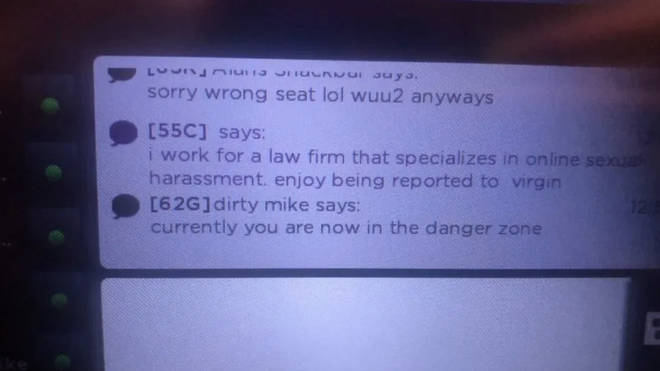 "We want all of our customers to have the best possible experience when they fly with us, and have zero tolerance for any disruptive or inappropriate behaviour," the airline said.
"We're grateful to our cabin crew who supported our customer following this incident and would like to apologise for the distress caused.  We are now reviewing our entertainment systems to ensure this does not happen again."