Russian and Turkish presidents agree to Syria ceasefire
5 March 2020, 19:25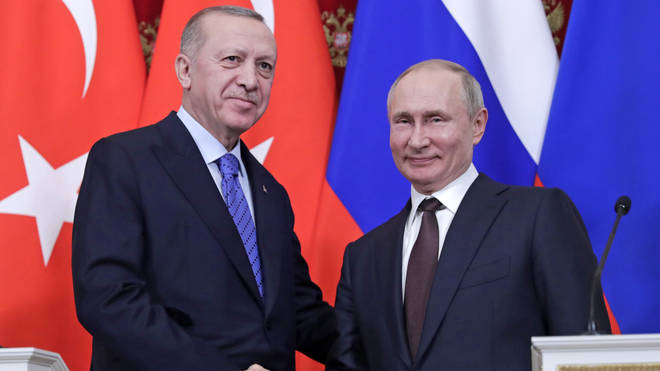 Russia's Vladimir Putin and Turkey's Recep Tayyip Erdoğan have agreed to a ceasefire that will bring an end to the conflict in northwestern Syria.
The two world leaders, who met in Moscow for talks that lasted more than six hours, say the truce will come into effect in the Syrian city of Idlib at midnight.
President Putin expressed his hope that the armistice would bring an end to civilian suffering in the region and ease the humanitarian crisis.
The Turkish and Russian foreign ministers confirmed that the deal would put an end to fighting along the existing battle lines.
A seven-mile wide security corridor will be established along the M4 road, which will be patrolled by Russian and Turkish troops from 15 March onwards.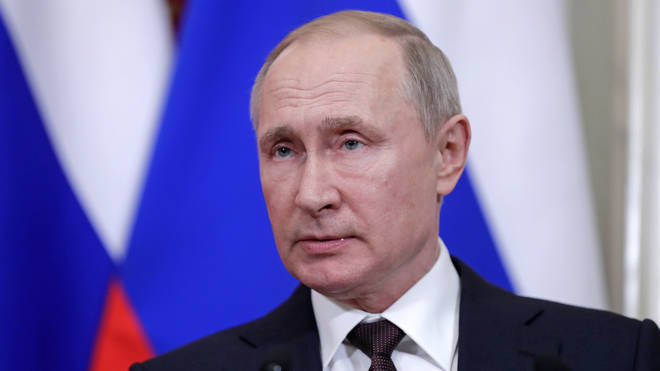 Both countries' militaries have been fighting alongside proxies on either side of the battlefield, which has threatened to pit the two powers directly against one another.
Prior to the talks, Mr Putin said steps to end the fighting needed to be figured out in order to stop the erosion of bilateral relations.
"We need to discuss the situation to prevent any such incidents and also not to damage Russia-Turkey relations that we cherish," the Russian leader said.
Similarly, Mr Erdoğan voiced hope for a resolution and highlighted his country's fledgling trading relationship with Russia.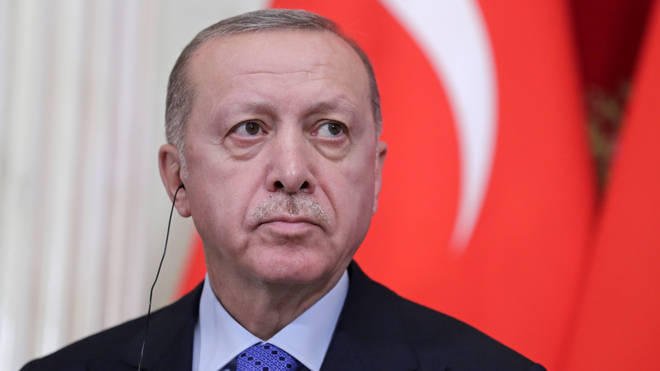 "The world's eyes are on us," Mr Erdoğan added.
"The steps we will take, the right decisions we will take here today will help ease (concerns in) the region and our countries."
A Russia-backed Syrian offensive to regain control over Idlib, the last opposition-controlled region in the country, has pushed nearly a million Syrians toward Turkey.
In response, Mr Erdoğan opened his country's borders to Europe in an apparent bid to coerce the West into offering Ankara more support.
Turkey has sent thousands of troops into Idlib to repel the Syrian army. Clashes on the ground and in the air have left dozens dead on both sides.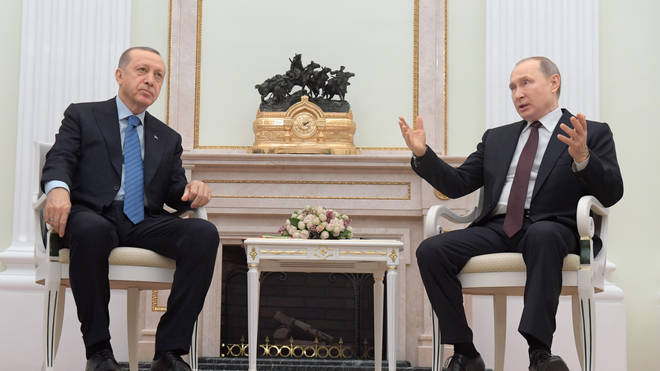 Russia, which has helped Syria's President Basher al-Assad reclaim most of the country's territory, has signalled it would not sit idle to see Turkey rout his troops.
Earlier on Thursday, an airstrike on a rebel-held village in Syria killed at least 15 people, including children, and injured several others, opposition activists said.
They blamed Russian warplanes for the strike on Maaret Musreen village, which is home to thousands of displaced people.
Mr Putin offered his condolences to Mr Erdoğan over Turkish losses in the Syrian airstrike but noted that Syrian troops also suffered heavy losses.