Russian PM and government resign after suggestions of Putin power grab
15 January 2020, 14:25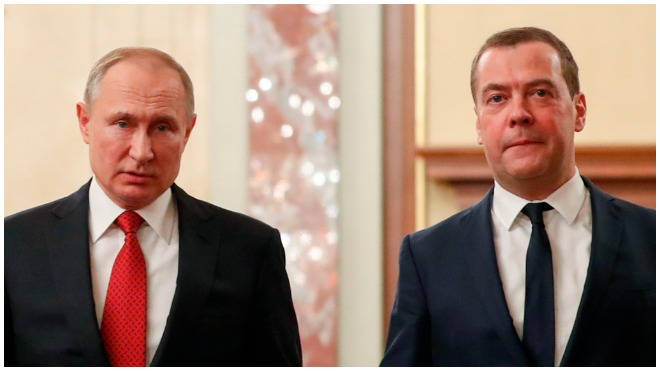 The Russian Prime Minister and his cabinet have resigned after President Vladimir Putin proposed amending the constitution to increase powers that would benefit him in the future.
Dmitry Medvedev submitted his resignation on Wednesday afternoon following President Putin's annual state of the nation speech.
Mr Putin thanked Mr Medvedev for his service but noted that the Prime Minister's government failed to complete all their objectives.
Reports suggest Mr Putin plans to name Mr Medvedev as deputy of the presidential security council.
During his speech, the Russian leader argued for changes to the constitution to increase the powers of prime minister and cabinet members.
President Putin asked Mr Medvedev and his cabinet to remain in their posts until a new government was selected.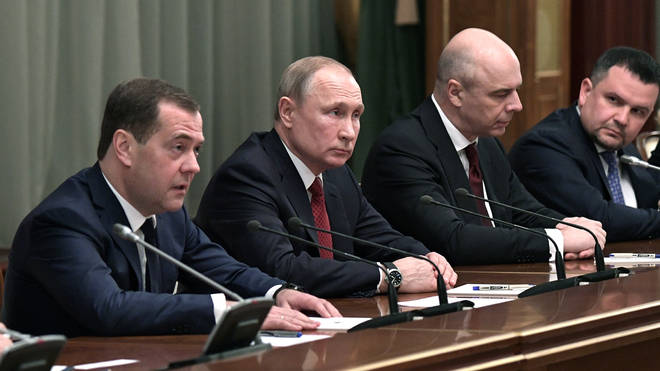 Medvedev is a key ally of Mr Putin and has served as Russia's prime minister since 2012, and four years before that as Russian President.
The proposed move is seen as part of Mr Putin's efforts to carve out a new position of power for himself to stay in control of affairs after his term as President ends in 2024.
Plans include giving more power to parliament - including selecting the Prime Minister - a power currently held by the President.
Mr Putin claimed in his speech that Russia is "clearly demonstrating a demand for change" - and later said he wished to put the constitutional changes to a referendum.
The Russian President has remained in his post for more than 20 years - longer than any other Russian or Soviet leader since Josef Stalin.