SAS hero who stormed Nairobi hotel siege to receive top bravery medal
15 November 2019, 11:08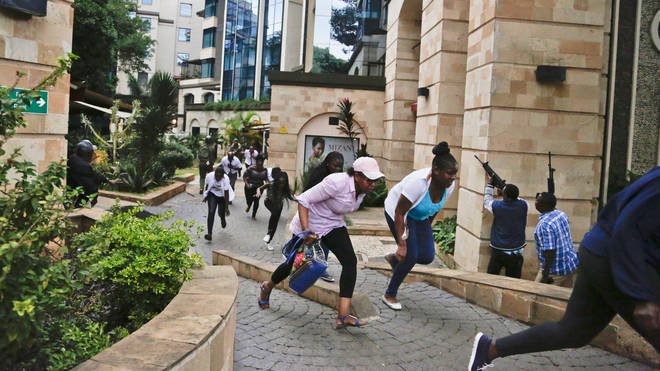 A fearless SAS trooper who stormed into a deadly hotel siege in Nairobi and killed two terrorists is set to receive a top military bravery medal.
The soldier's heroic actions during the al-Shabaab attack in Kenya in January have earned him a Conspicuous Gallantry Cross, the second highest honour.
According to The Sun, the unnamed soldier will receive his medal from the Queen later this month.
The 19-hour siege at the DusitD2 hotel complex in the Kenyan capital left 21 people dead when four gunmen opened fire.
The brave officer managed to take out two of the terrorists, while the Kenyan security forces took out the remaining two.
The hero was also caught on camera helping hotel guests to safety, with over 700 people evacuated during the attack.
It is thought his medal will be announced in the Operational Honours list which will be published by the end of November.