Several Dead After Amtrak Train Derails And Crashes Onto US Highway
18 December 2017, 18:55 | Updated: 28 October 2019, 15:26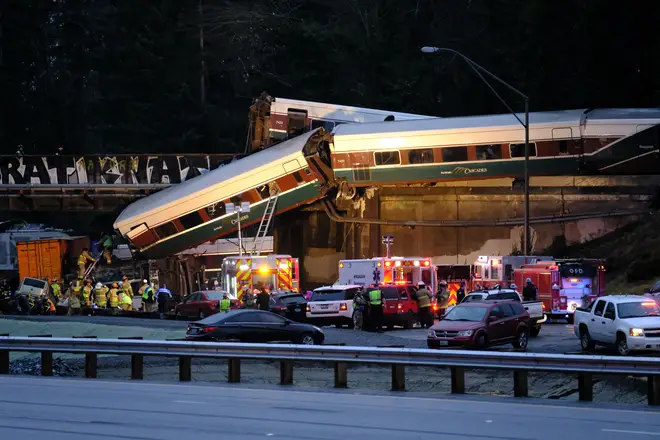 At least six people have died after an Amtrak train making the first run along a new route derailed and fell off an overpass, authorities said.
Seventy-eight passengers and five crew members were aboard the train when tragedy struck south of the US city of Seattle just before 8am.
The southbound train came off the tracks on a bridge and crashed onto the Interstate 5 route in Washington state.
None of those killed were motorists, a spokesman with the Pierce County Sheriff's office.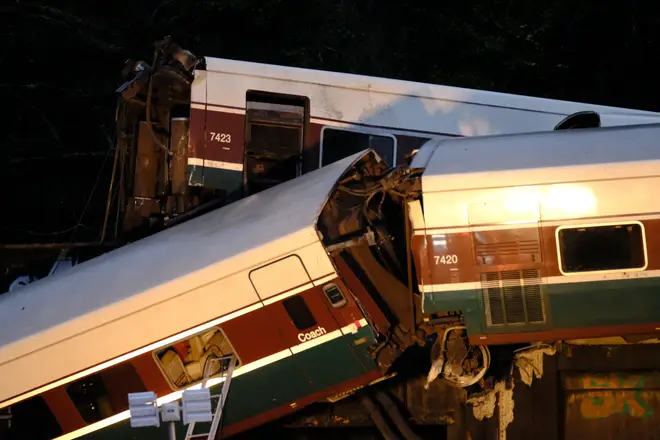 The train was going at a speed of 81.1mph moments before the derailment, according to a website that maps Amtrak train locations.
In a statement, Amtrak said the train that derailed was Train 501 operating from Seattle to Portland.
The train was making an inaugural run on the new route as part of a 180.7 million dollar (£134.9m) project designed to speed up the service by removing passenger trains from a route along Puget Sound that is bogged down by curves, single-track tunnels and freight traffic.
It left Seattle around 6am, according to an Amtrak schedule, and was due in Portland about three and a half hours later.