Eyewitness's Shocking Account Of Stockholm Terror Attack
7 April 2017, 15:13 | Updated: 28 October 2019, 15:26
Reporter Peter Bjurbo witnessed the shocking aftermath of a truck crash in central Stockholm, which has left at least three people dead.
Reporter at national Swedish broadcaster Sveriges Radio, Peter Bjurbo, witnessed the shocking aftermath of the Stockholm terror attack, where a truck crashed into a central shopping centre.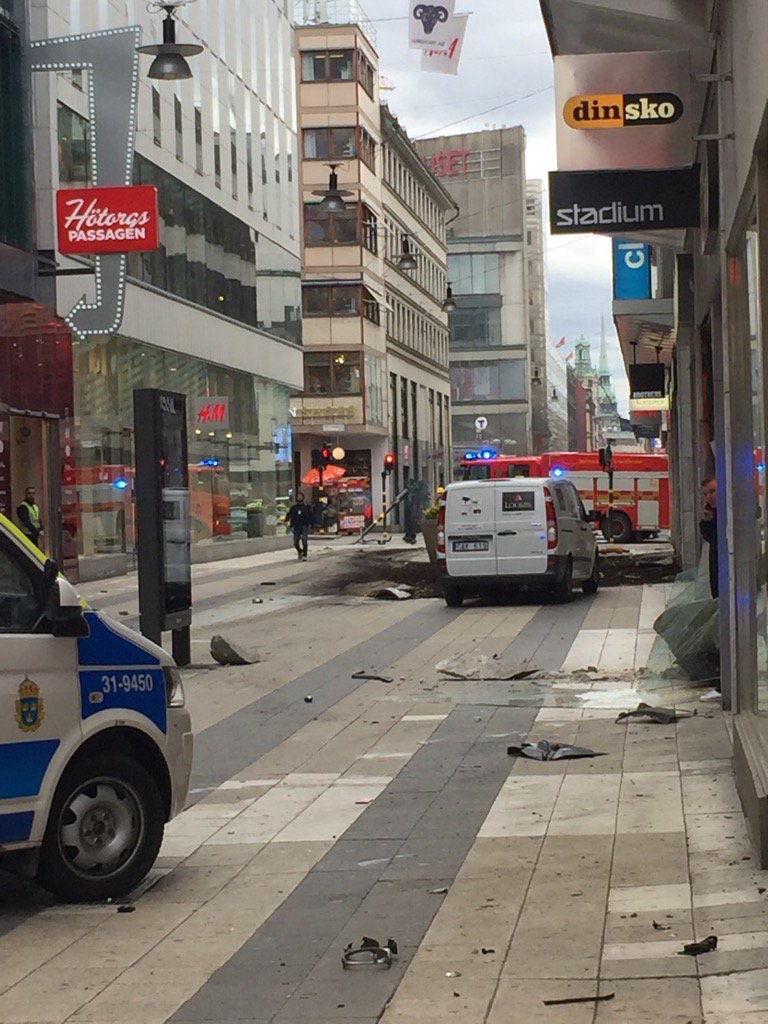 Stockholm Terror aftermath Picture: Peter Bjurbo
In this interview, he tells LBC Presenter Shelagh Fogarty about what he saw.
Peter said: "I was sitting at a restaurant 60 metres from the scene. Suddenly people were screaming and they were shocked."
He told Shelagh that he ran towards a big street where people go shopping, and that's where he took the shocking image below.
He went on: "People were lying on the street and then I heard that a lorry had been going at a very high-speed towards a shop, a big shop...it appeared that it drove into the shop."
Shelagh asked: "How quickly did it become obvious that this truck was in the wrong place, it wasn't an accident, it was intentional, was it? Was it obvious that it was intentional?"
Peter said: "For me, it was quite obvious that it was not an accident. That it was intentional."
Shelagh said: "Did you hear shots being fired? There are reports of shots being fired?"
Peter replied: "I spoke to people who said that they were shooting from the lorry, and people told me that they heard a lot of shots before the lorry entered the shop."