Skies of Japan turn purple as Typhoon Hagibis unleashes chaos
12 October 2019, 20:30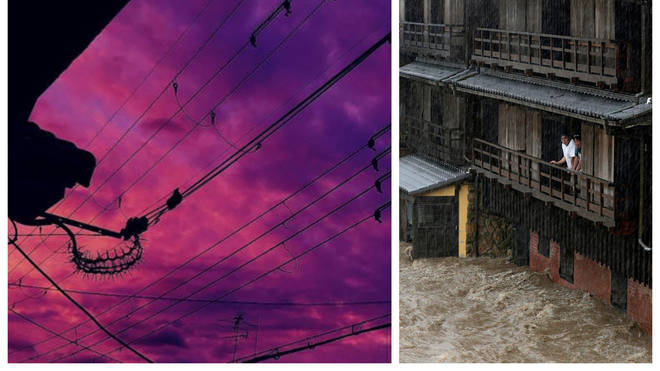 A natural phenomenon caused the skies of Japan to turn an eerie purple in the hours before Typhoon Hagibis made landfall.
Before the heavy downpours and strong winds pounded Tokyo and the surrounding areas, residents captured pictures of the bright pink and purple sky.
The eerie phenomenon, which often precedes or follows a major storm, is the result of "scattering".
This happens when molecules and small particles in the atmosphere influence the direction of light, causing the light to scatter.
Heavy storms wash away the larger particles which have absorbed more light and scattered wavelengths more evenly. This makes the colours of the sky appear more vivid.
As of Saturday, 7.3 million people have been placed under a non-compulsory evacuation order and told to "be ready for rainfall of the kind that you have never experienced."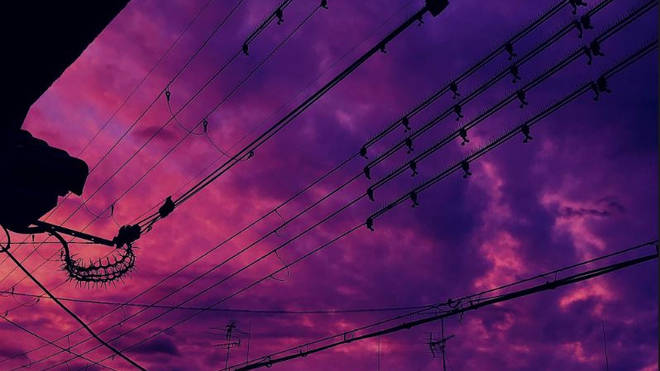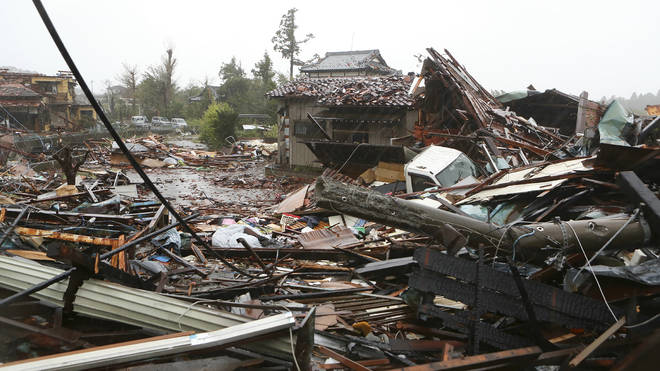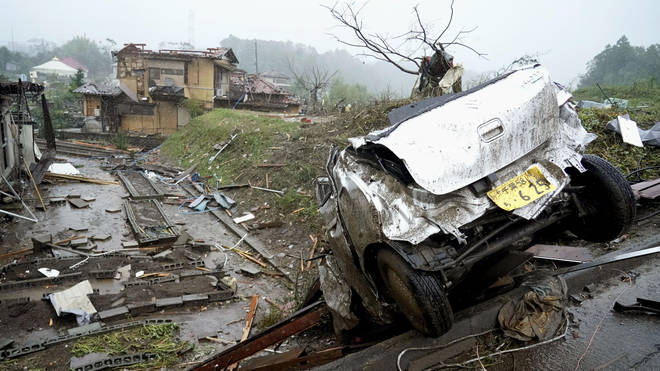 There have been at least two landslides confirmed across the country, one of which killed a man in his sixties in Gunma, north of Tokyo.
So far, 30 people have been injured as the typhoon hit the south coast of Japan.
As the typoon made landfall, a 5.3 magnitude quake shook Shizuoka prefecture in the evening.
Shelves in the city's supermarkets were bare after people stocked up on water and food ahead of Typhoon Hagibis.
The Japan Meteorological Agency warned of dangerously heavy rainfall in Tokyo and surrounding areas, including Gunma, Saitama and Kanagawa, and later expanded the area to include Fukushima and Miyagi to the north.
Authorities also warned of mudslides, common in mountainous Japan.
Rugby World Cup matches, concerts and other events in the typhoon's path were cancelled, while flights were grounded and train services halted.
Hagibis, which means "speed" in Filipino, was advancing north-northwestward with maximum sustained winds of 100 miles per hour, according to the national meteorological agency.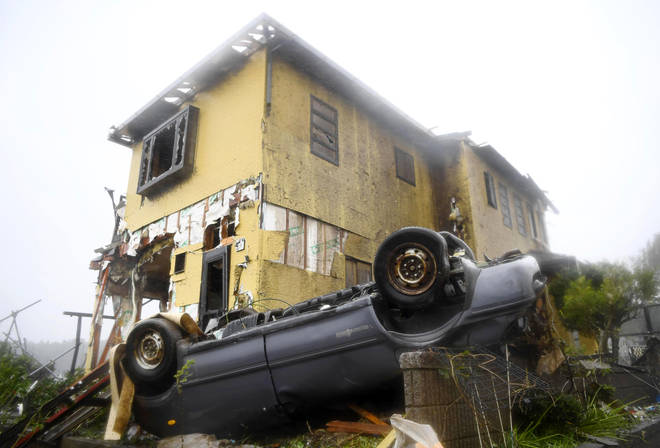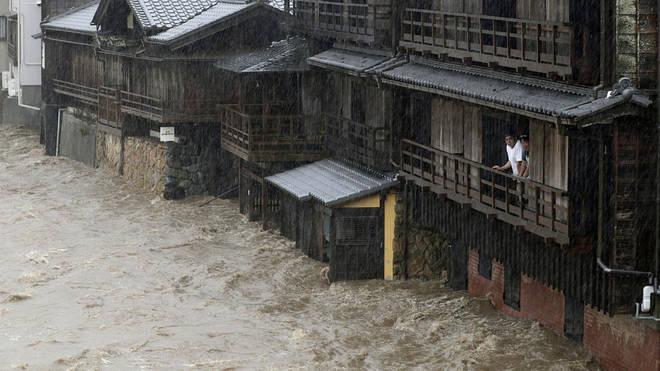 The storm brought heavy rainfall in wide areas of Japan all day ahead of its landfall, including in Shizuoka and Mie prefectures, southwest of Tokyo, as well as Chiba to the north, which saw power outages and damaged homes in a typhoon last month.
Under gloomy skies, a tornado ripped through Chiba on Saturday, overturning a car in the city of Ichihara and killing a man inside the vehicle, city official Tatsuya Sakamaki said.
Five people were injured when the tornado ripped through a house. Their injuries were not life-threatening.
Some 17,000 police and military troops have been called up, standing ready for rescue operations.