Epstein accusers' lawyer suggests US and UK swap Anne Sacoolas for Prince Andrew
5 February 2020, 15:29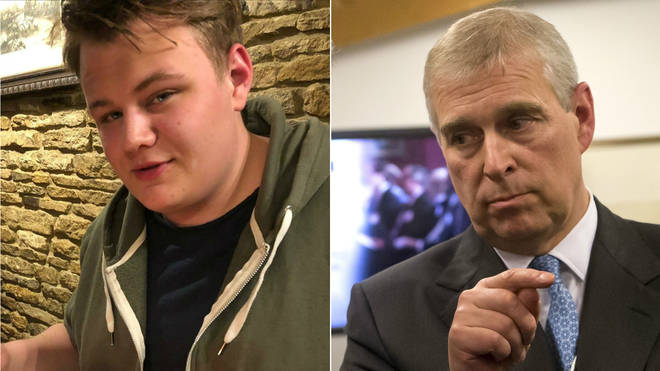 Prince Andrew should be sent to the US to face FBI questioning in exchange for Anne Sacoolas to answer questions over the death of Harry Dunn, lawyers involved in both cases have suggested.
Lawyer Lisa Bloom, who is acting on behalf of six Jeffrey Epstein accusers, made the suggestion in a joint press conference on Wednesday with Radd Seiger, the spokesman for the family of Harry Dunn.
She said there were "eerie" parallels between the two cases that involved "everyday teenagers" being "victimised".
"Both Mrs Sacoolas and Prince Andrew must cooperate with law enforcement," she said, adding: "I call upon my government, the US to return Mrs Sacoolas to the UK to face justice."
Meanwhile, Andrew must "answer questions about Jeffrey Epstein and his own behaviour", she said.
Mr Seiger later revealed he made the initial contact with Ms Bloom after noticing the "common thread" between the two cases.
He said: "It's about evasion of justice.
"These are the two greatest allies in the world and they follow a rules-based system.
"No-one, no matter who you are... is above the law.
"We all break the rules from time to time but we don't get to walk away and hide."
Mrs Sacoolas is wanted by Northamptonshire Police for questioning over her involvement in the death of British teenager Harry Dunn.
She was reportedly driving on the wrong side of the road before the deadly collision with the 19-year-old outside an RAF base - and later claimed diplomatic immunity and fled the country.
Prince Andrew, meanwhile, is wanted for questioning by the FBI over his connections to the disgraced New York financier Jeffrey Epstein.
In an interview last year, Virginia Roberts said she was forced to sleep with the prince after meeting him through Epstein when she was 17-years-old.
Andrew denies the accusations.