Two Los Angeles police officers fighting for life after 'ambush shooting'
13 September 2020, 06:49 | Updated: 13 September 2020, 13:26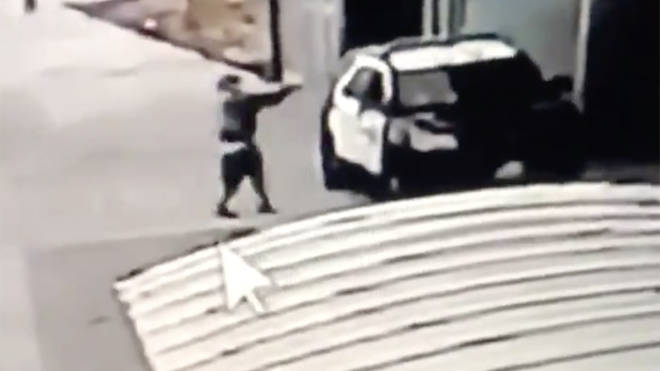 Two US police officers have been left fighting for their lives after they were shot in an 'ambush' in Los Angeles.
The officers were sitting in their patrol car when a gunman walked up to the vehicle and opened fire "without warning or provocation."
Sheriff Alex Villanueva told a press conference today: "At approx 7pm this evening… two deputies were ambushed by a gunman in a cowardly fashion.
"They are both critically injured, multiple gunshot wounds. They are currently being treated for it at the hospital.
"I want everybody to have a prayer for them, for their recovery.
"This is a sombre reminder that this is a dangerous job."
LA County Sheriff's office posted online: "Moments ago, 2 of our Sheriff Deputies were shot in Compton and were transported to a local hospital.
"They are both still fighting for their lives, so please keep them in your thoughts and prayers.
Read more: 'Reckless' teen issued £10,000 fine after hosting 50 people at house party
Donald Trump wrote online: "Animals that must be hit hard!"