Ukraine: Leaked recordings show Iran knew passenger plane was hit by missile
3 February 2020, 14:18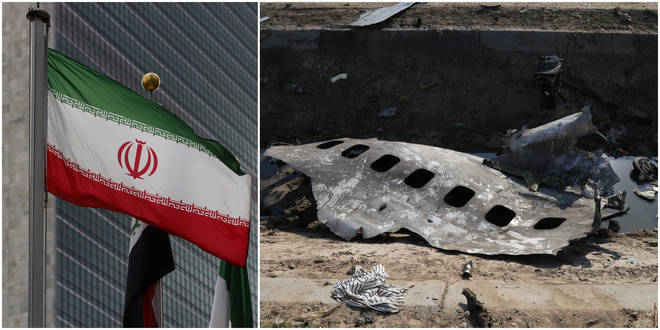 Leaked recordings show that Tehran knew the passenger plane shot down over Iran last month was hit by a missile, Ukrainian officials say.
Despite days of Iranian denials, a recorded exchange between an air traffic controller and an air pilot suggests authorities in the country knew a rocket struck the downed Ukrainian plane shortly after taking off.
All 176 people on board the flight were killed, including nine crew members and at least 26 children.
In a report shown on Ukrainian television, President Volodymyr Zelensky recognised the authenticity of the recording.
The man leading the Iranian investigation team in Tehran, Hassan Rezaeifar, also acknowledged the legitimacy of the footage and said it was passed on to Ukrainian officials.
Iran had initially strenuously insisted its Revolutionary Guard was not responsible for the 8 January disaster, instead blaming an engine fire.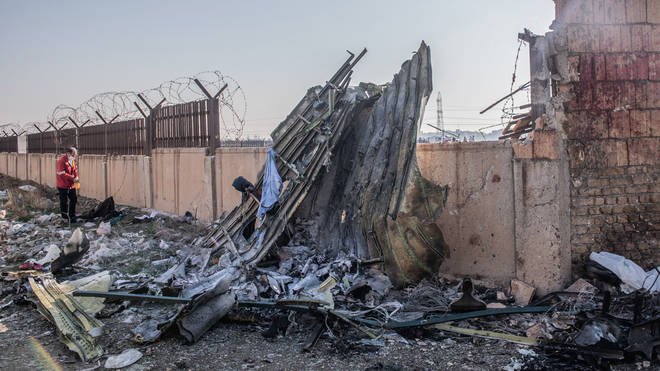 However, Iran's military released a statement three days later saying the plane had been mistaken for a "hostile target" after it manoeuvred towards a "sensitive military centre" of the Revolutionary Guard.
An Iranian commander said his unit accepted "full responsibility" for the incident.
The Boeing 737 jetliner was shot down just hours after Iran launched a ballistic missile attack on two military bases in Iraq housing US troops.
Rockets were launched in response to the death of Iranian Major General Qassem Soleimani, who was killed by the US in an airstrike in Baghdad.
Ukraine's 1+1 TV channel published a transcript of the conversation in Farsi between the Iranian pilot - reportedly flying a Fokker 100 jet for Iran's Aseman Airlines - and the Iranian air traffic controller.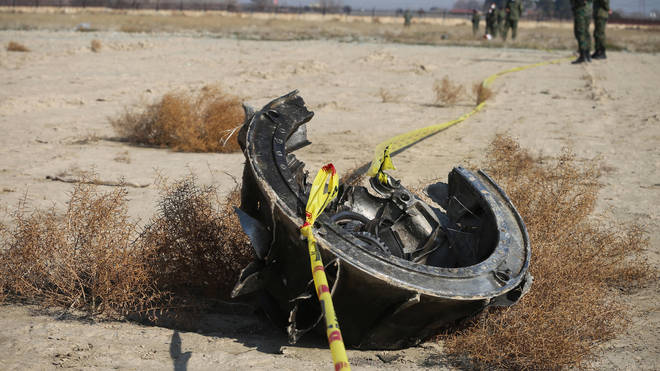 "A series of lights like ... yes, it is a missile, is there something?" the pilot calls out.
"No, how many miles? Where?" the controller asks.
The pilot then says he saw the light by Payam airport, near where the guard's Tor M-1 anti-aircraft missile was launched from.
Despite the pilot's insistence, the controller says nothing has been reported to them.
"It is the light of a missile," the pilot says.
"Don't you see anything anymore?" the controller asks.
"Dear engineer, it was an explosion. We saw a very big light there, I don't really know what it was," the pilot responds.
The controller then unsuccessfully tries to contract the Ukrainian jetliner.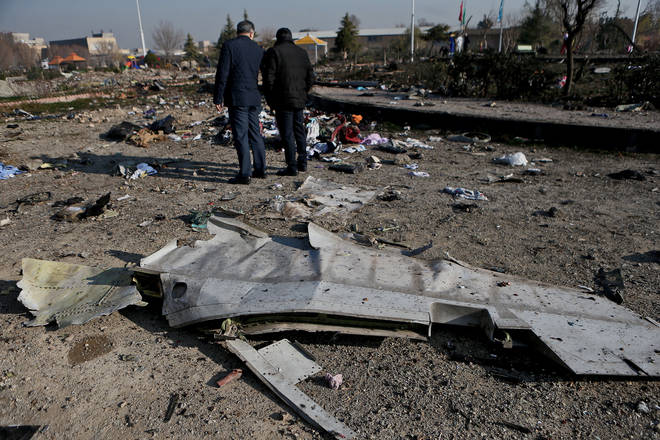 Flight-tracking radar information, that can be accessed by the public, suggests the Aseman Airlines aircraft was close enough to Tehran to see the blast.
President Zelensky told 1+1 that "the recording, indeed, shows that the Iranian side knew from the start that our plane was shot down by a missile, they were aware of this at the moment of the shooting."
Iranian authorities condemned the publication of the recording, saying it was "unprofessional" as it was part of a confidential report.
"This action by the Ukrainians makes us not want to give them any more evidence," said Mr Rezaeifar, according to a report by the semi-official Mehr news agency.