Ukraine security chief says plane crash was either 'a missile or terrorism'
10 January 2020, 17:46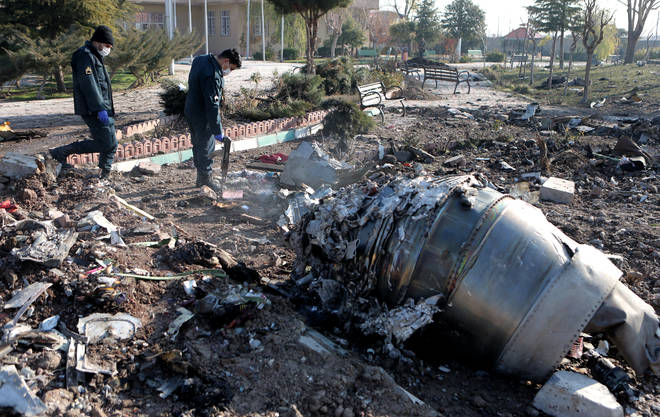 The Chief of the Ukrainian Security Service has said either missiles or terrorism are behind the Ukrainian Airlines plane crash in Iran that killed 176 people.
Oleksiy Danilov said that he is "prioritising two versions of what caused the Iran plane crash".
He told Ukrainian media that officials had several working theories regarding the crash, including a missile strike.
"A strike by a missile, possibly a Tor missile system, is among the main (theories), as information has surfaced on the internet about elements of a missile being found near the site of the crash," he said.
His announcement comes the day after Western leaders confirmed that they believe the crash was caused by Iranian surface to air missiles.
They have said this could have been accidental.
American, Canadian and British officials believe the jet could have been hit by mistake as rocket and missile attacks took place in the region against US forces in Iraq.
Four US officials, speaking on condition of anonymity, said the airliner could have been mistaken for a threat. Iran has recently shot down several US military drones in the region.
Likewise, UK Prime Minister Boris Johnson and Australian Prime Minister Scott Morrison offered similar statements. Mr Morrison also said it appeared to be a mistake. "All of the intelligence as presented to us today does not suggest an intentional act," he said.
Iran have continued to maintain that the crash was the result of a technical issue with the plane, probably an engine fire.
Ukrainian president Volodymyr Zelenskiy has ordered a criminal investigation into the crash.