US-China trade war: Trump agrees to halt October tariff hike
12 October 2019, 01:33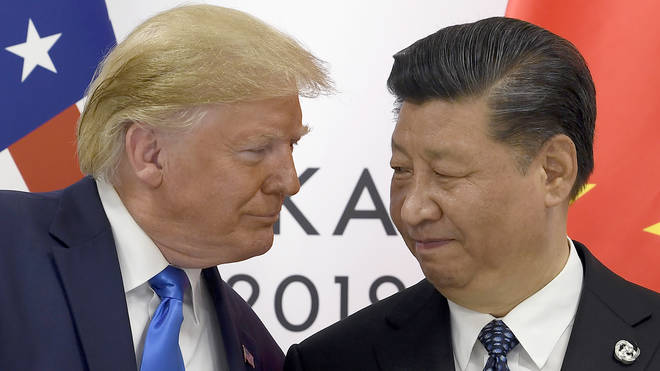 Donald Trump has agreed to suspend a planned tariff hike against Chinese imports following two days of trade talks in Washington.
Many see this as a ceasefire in the tit-for-tat trade war which has been taking place between the two countries.
The tariff hike, which was due to take place on Tuesday, would have put an extra $250 billion on Chinese imports to the country.
The White House said both sides made some progress on difficult issues, including China's lax protection of foreign intellectual property.
It is understood China made an agreement to buy $40-50bn worth of US agricultural products.
However, officials said the agreement had to be put on paper and more work was required to get it finalised.
President Trump made an announcement after meeting with Chinese Vice Premier Liu He. The news followed two days of talks in Washington DC.
In a video posted to social media by the White House, President Trump branded the deal "excellent" for both countries, and said it was a "very tough negotiation."
The two largest economies are in a spat over allegations from Mr Trump that China steals intellectual property and forces foreign companies to tell them trade secrets in order for them to operate in the country.
Chinese President Xi Jinping said, in a letter to Mr Trump, that a "healthy and steady" relationship between the two superpowers "serves the interests of the world at large."
When asked for an update on the talks, Secretary of the Treasury Steven Mnuchin said: "I didn't think anybody would be asking me about that."
He added: "We have had productive two days of discussions.  Ambassador Lighthizer and myself with the Vice Premier and others."
US Trade Representative Robert Lighthizer said easing export restrictions on blacklisted Chinese telecommunications company Huawei is not part of any deal.
Chinese state media said the two sides had achieved "substantial progress" following the talks.