US stops military training for Saudi students after shooting
11 December 2019, 07:02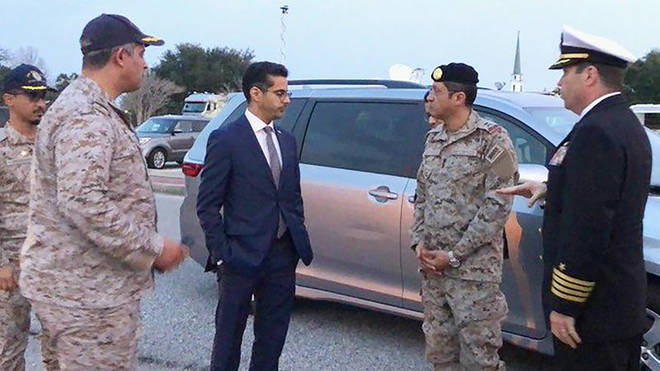 The Pentagon says it will stop operational training of all military personnel from Saudi Arabia in the US until further notice after a gunman from the country killed three people.
All Saudi Arabian military personnel in the US will have their training stopped until further notice after a member of the country's air force shot and killed three people last week at a base in Florida.
The Pentagon's decision will have far-reaching impacts on visiting Saudi personnel, including more than 300 Saudi military aviation students who have been grounded as part of a "safety stand-down"
The Pentagon said on Tuesday the move would also impact infantry personnel and all other Saudi training, other than classroom lessons. Such coursework, which includes English-language classes, will continue.
The FBI has said US investigators believe the Saudi air force Second Lieutenant Mohammed Saeed Alshamrani, 21, acted alone when he attacked a US navy base in Pensacola, Florida, on Friday, before he was fatally shot by a deputy sheriff.
"Given the traumatic events, we feel it is best to keep the Royal Saudi Air Force students off the flying schedule for a short time," a US Air Force spokeswoman said.