Venice council chamber flooded minutes after it rejects climate change measures
15 November 2019, 18:24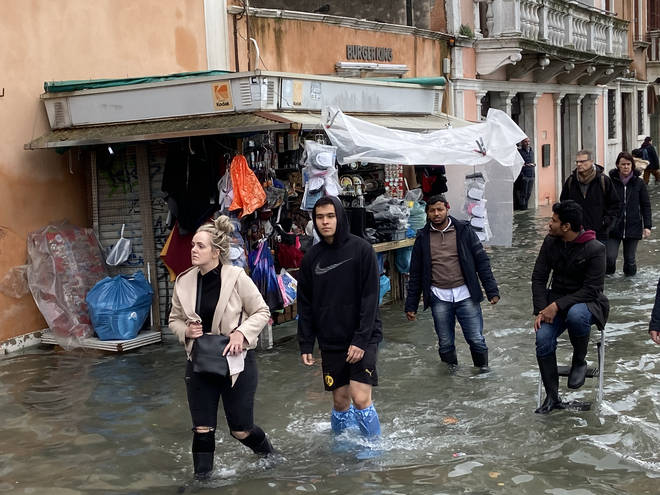 A Venice council chamber was flooded minutes after it rejected measures designed to combat climate change, as the city faces its highest water level in 50 years.
Venice has declared a state of emergency after historic basilicas, squares and centuries-old buildings have been flooded in what has been described as "apocalyptic devastation".
A Banksy Grafitti artwork of a young refugee in a lifejacket has also been partially submerged in Venice's floods.
The mural was recognised as a Bansky work earlier this year after the street artist posted a picture of it on his official Instagram page.
Just minutes after right-wing members of Veneto's regional council rejected measures designed to combat climate change, the council chamber was flooded by high tides from the city's Grand Canal. 
Similarly as councillors were debating the 2020 regional budget, the council chamber in Ferro Fini Palace begun to flood with water, as Democratic Party councillor Andrea Zanoni showed in a long Facebook post.
He described how the chairs, furniture and electrical appliances in the chamber were soon washed under water by the floods.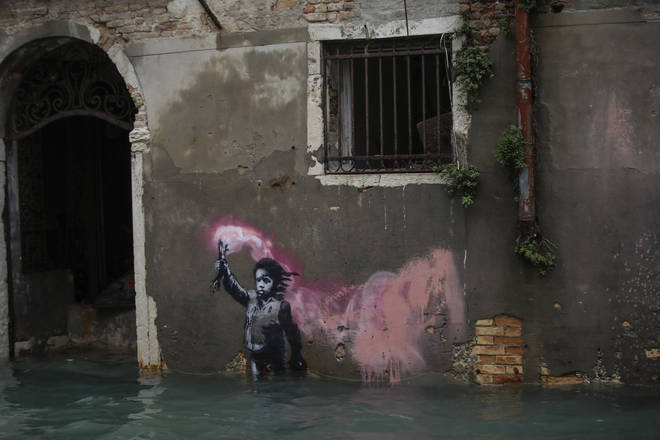 Venice's mayor, who has blamed the floods on climate change, said the damage is estimated at "hundreds of millions of euros".
On Thursday evening Italy's Prime Minister Giuseppe Conte announced a national state of emergency after floodwater levels in Venice reached the highest level in more than 50 years.
Describing the floods as "a blow to the heart of our country", Mr Conte said the meeting would involve taking emergency measures to provide extra funds to the city.
The government also approved 20 million euros in funding on Thursday to help Venice repair the most urgent damage.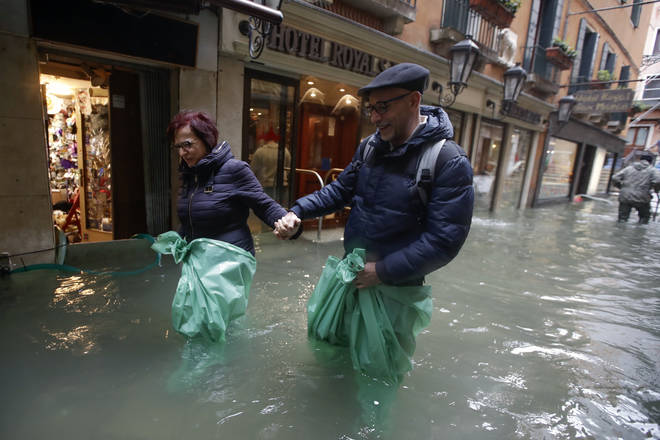 "Our commitment to Venice is total," Italy's prime minister told Italian news agency ANSA as he headed back to the capital Rome. "The situation in this unique city is dramatic."
Approximately three quarters of the city is flooded and Venice's famous St Mark's Square is said to be knee-deep in water.
Two people have reportedly died as a result of the flooding.
An elderly local man died after being struck by lightning whilst using an electric water pump, the fire brigade said.
Another man's body was reportedly found when concerned relatives entered his home.
The floods are having a negative impact on Venice's tourism, and the city typically sees between 26 million and 30 million visitors per year.