Your morning briefing, Wednesday 25 September
25 September 2019, 05:20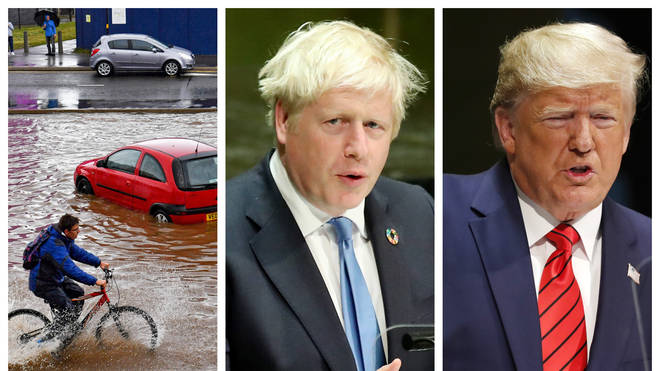 Here's the latest in UK and world news on Wednesday morning.
Good morning, here's the news you're waking up to today.
Boris Johnson facing calls to resign after Supreme Court rules it was "unlawful" to prorogue Parliament
Boris Johnson is being urged to resign after the Supreme Court ruled that his decision to prorogue Parliament for five weeks in the lead up to Brexit was "unlawful".
All 11 judges agreed prorogation was "void and of no effect" and no justification was offered by the government for the length of suspension.
Mr Johnson has been at the UN summit in New York, but is now flying back to deal with a political storm.
MPs and Lords will now return to Parliament - although Wednesday's PMQs will not be happening.
Jeremy Corbyn said Mr Johnson "will never shut down our democracy" and called on the prime minister to resign from his post.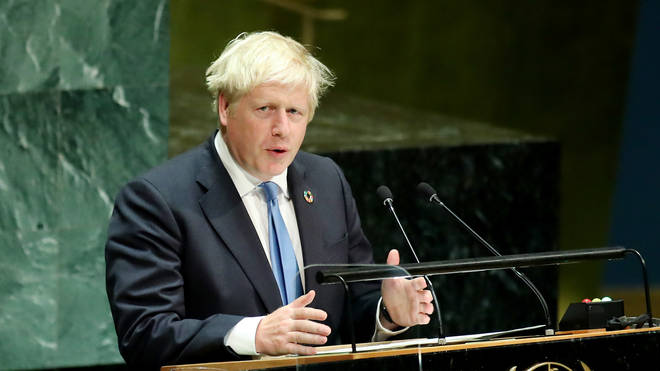 Nancy Pelosi launches impeachment proceedings against Donald Trump
Nancy Pelosi has announced she is starting an impeachment inquiry into Donald Trump over claims he asked for political help from the president of Ukraine.
The decision was made following growing pressure from Democrats over allegations that the US President asked the Ukrainian leader to investigate the family of 2020 Presidential candidate Joe Biden.
Sources in the administration said Trump ordered his staff to withhold almost $400 million (£320 million) in military aid just days before a phone call to Ukrainian President Voldymyr Zelensky in July.
Speaking to the nation, Pelosi said: "The president must be held accountable. No one is above the law."
Weather wreaks havoc in UK as torrential rain closes busy train stations
Liverpool Street station fell victim to severe flooding yesterday, which forced all trains to be cancelled from the central London travel hub.
Pictures and video shared to social media showed rainwater pouring in through the roof, with passengers forced to wade through the puddles to get to where they needed to be.
The rough weather battled much of the UK, with Boscombe Down in Wiltshire having the largest share of the downpour.
51.2mm of rainwater fell at the military base near Amesbury in the 12 hours to 13:00 BST.
You'll be happy to hear that today's forecast is much better, with a few scattered showers across the country.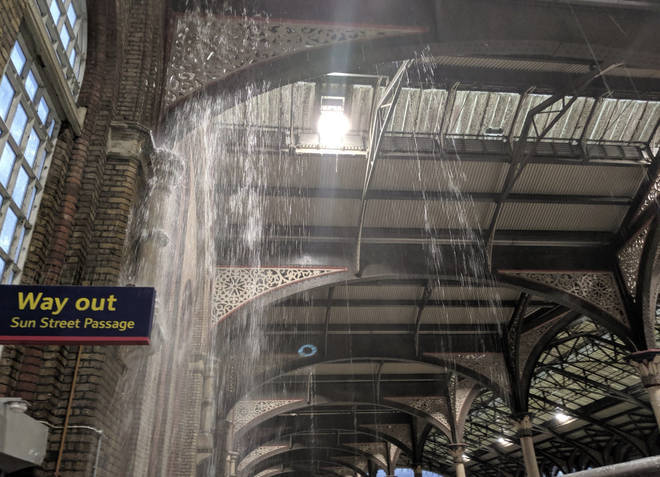 Prison officers attacked with pool balls after inmates take over wing in high-security facility
Specialist guards had to be deployed at HMP Long Lartin in Worcestershire yesterday after 10 inmates took over one of the wings.
Prison staff were attacked with pool balls and one officer went to hospital after indirectly sustaining an injury at the high-security facility.
A spokesperson for the prison said prisoners who misbehaved in this way "will be punished and face extra time behind bars."
The siege was "resolved" after specialist officers went in to restore order, according to a Ministry of Justice spokeswoman.
Man who gave birth awaiting court ruling on whether he can avoid being called "mother" on birth certificate
A transgender man who has given birth but does not want to be described as "mother" on a birth certificate is waiting to hear whether he has won a human rights fight.
Freddy McConnell, a multimedia journalist who works for The Guardian, wants to be registered as father or parent.
Lawyers say the child will be the first person born in England and Wales not to legally have a mother if Mr McConnell wins.
They say other transgender men have given birth but been registered on birth certificates as mothers.
A judge is due to deliver a ruling at the High Court in London later today.