Zimbabwean ex-president Robert Mugabe dead aged 95
6 September 2019, 08:58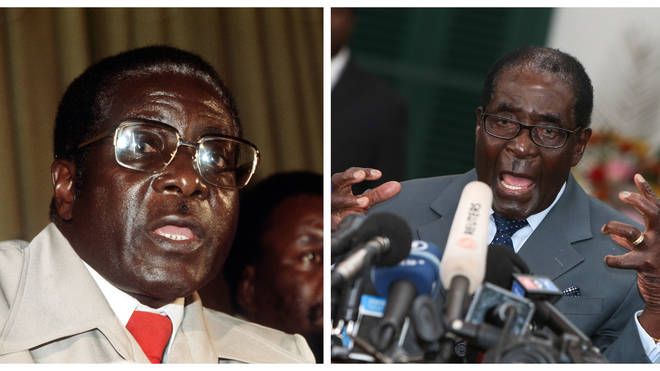 Robert Mugabe, the former President of Zimbabwe, has died aged 95. 
Mugabe was receiving medical treatment in Singapore at the time of his death.
His leadership of the former British colony was marked with bloodshed, persecution of political opponents and vote-rigging. He once declared that only God could remove him from office.
Current president Emmerson Mnangagwa confirmed the news, and said Mugabe passed away with his wife Grace and family at his side.
Mr Mnangagwa described his predecessor as "an icon of liberation, pan-Africanist who dedicated his life to the emancipation and empowerment of his people".
He added: "His contribution to the history of our nation and continent will never be forgotten. May his soul rest in eternal peace."
Throughout his 37 years in office, the army was one of his most powerful allies and brutal weapons, but ultimately turned on him and staged a military coup to remove him in 2017.
He is widely regarded as the leader who freed Zimbabwe from a minority-white rule, but others will remember Mugabe as a figure who would to any length to stay in power.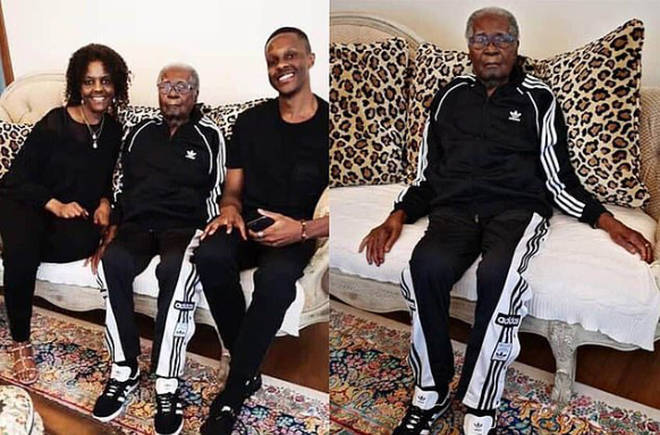 In 2000, while facing political opposition, he began seizing white-owned farms to settle black farmers.
Those who were tasked with taking care of agriculture let it crumble, causing widespread famine, leading to hundreds of thousands of deaths.
Under his leadership, the economy of the mineral-rich nation collapsed pushing millions to the brink of starvation.
White Zimbabweans were also barred from gaining citizenship in any other country, and many lived in fear of being targeted by his gangs.
Mugabe - who was widely criticised as being a dictator - used armed militias who used violence to influence election outcomes. 
He was also accused of rigging elections to ensure he would win, and commented that he had been ordained by God in his role.
Political opponents were often swiftly dealt with, and in 2008 one rival pulled out of run for office as a result of being attacked.
Mugabe was born on 21 February, 1924, in what was then-known as Rhodesia.
He rose to prominence in 1964 after being jailed without trial after criticising the Rhodesian government. 
He spent more than a decade behind bars, he founded the Zimbabwe African National Union (Zanu) and elected president.
After his release he travelled to Mozambique where he lead guerrilla raids into Zimbabwe to seize control from the occupying British.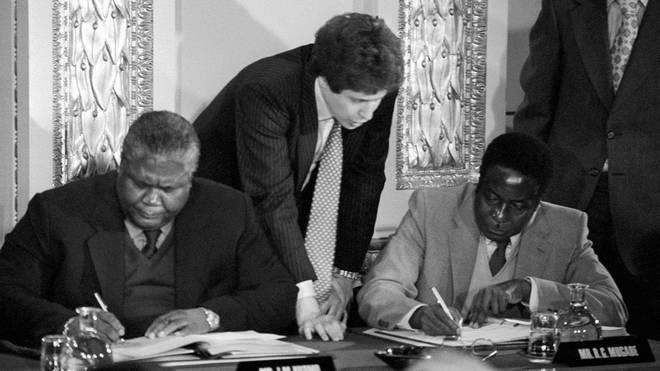 But during this time, he also displayed negotiating skills and became a key figure in the fight for independence. 
After becoming a household name in the fight for freedom from the British, Mugabe won the first free elections by a landslide.
He became prime minister in the first post-independence election in 1980, but abolished the office in 1987 and named himself President. 
His early years in power saw him secure access to education and healthcare, but his time in power was largely blighted by human rights abuses and corruption.
Zimbabwe's economic collapse eventually pushed him into sharing power and he installed rival Morgan Tsvangirai the county's prime minister.
Tributes have been flooding in for Mugabe, who polarised opinions across the globe.
The US embassy in Harare, Zimbabwe's capital, tweeted: "The United States extends its condolences to the Mugabe family and the people of Zimbabwe as they mourn the passing of former President Robert Mugabe.
Russian President Vladimir Putin also paid tribute, saying Mugabe made a "great personal contribution" to Zimbabwe's independence.
He added: "Many important dates in Zimbabwe's modern history are tied to the name of Robert Mugabe.
"He made a great personal contribution to the battle for your country's independence, to the building of Zimbabwean state institutions."
We join the world in reflecting on his legacy in securing Zimbabwe's independence."
But others reflected on the effect his reign had on the freedoms of his fledgling nation.
Prominent Zimbabwean activist Evan Mawarire tweeted: "In 2016 Mugabe threatened to have me killed - my response - 'There are many things you have the power to do to us Mr President, but there are 2 things you have no power to stop. You cannot stop your sun from setting & you cannot stop mine from rising'.
"Your sun has set Robert. Goodbye."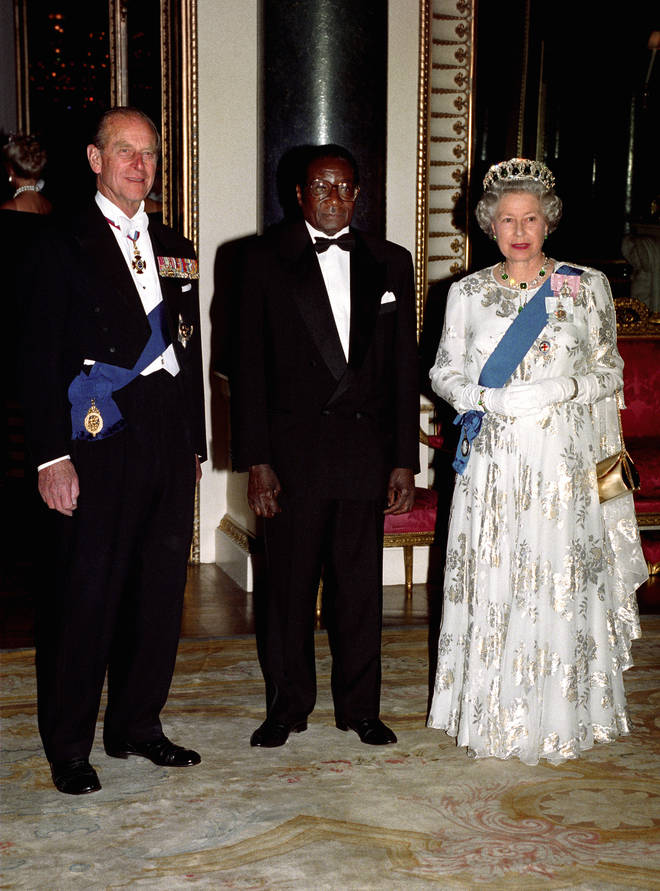 Former Zimbabwe fast bowler Henry Olonga Mugabe would be remembered as a vicious tyrant and a dictator.
Olonga was exiled from his home country and faced death threats after standing up to Mugabe through a pro-democracy protest in Harare at the 2003 World Cup.
Olonga, who was the first black man to play Test cricket for the country, famously staged his brave protest along with the team's white captain Andy Flower.
The pair wore black armbands through the first game in Zimbabwe as it co-hosted the World Cup with South Africa, and released a statement mourning "the death of democracy" in their country.
The protest effectively ended both men's international careers.
"People have been saying perhaps I'll have a drink as a toast to the man's death. But I get no pleasure from his death," Olonga, who now lives in Adelaide, told the PA news agency.
"In fact, it makes me incredibly sad, because for all he could have represented, he failed to scale the heights of someone like Nelson Mandela, because he became a megalomaniac, a power-hungry tyrant, a dictator and a man who subjugated his own people while purporting to be representing them."