Who We Are Helping This Year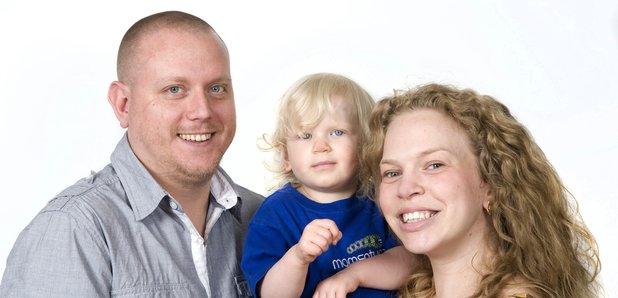 Global's Make Some Noise supports projects across the country deliver life changing work and help to give children a brighter future.
Help Children Who Have Cancer

Being told your child has cancer or another life-limiting condition is devastating, and can turn the lives of the whole family upside down.
Momentum was founded to fill a much-needed gap in the Surrey and South-West London area, providing support to the entire family during times of unimaginable strain. Their main aim is to ensure that no family has to cope alone during their child's illness.

Thanks to your support, Global's Make Some Noise will fund respite breaks for around 150 families at the charity's holiday homes in the New Forest.

Momentum has been providing support to the Creaser family since their daughter, Taylin, was diagnosed with cancer at just 20 months old. As well as providing emotional support, and music therapy for Taylin, the family has also made use of the holiday homes.

Mum Terri said: "We could never have afforded a family break at this time. It was exactly what we needed at the end of such a traumatic experience. We all felt so relaxed after spending time there and actually, without that break, I do feel that I may not have found the strength to move forward positively after cancer."
Global's Make Some Noise: Jeff Explains Why You Should Help
Jeff Brown lost his daughter to cancer. He tells LBC why the support he gets from Momentum - one of the charities Global's Make Some Noise is supporting - is invaluable.
06:54
Help Children Allergic To Sunlight

Imagine not being able to go out in daylight. That's the struggle young people living with Xeroderma Pigmentosum face every single day.
XP is a life-threatening skin condition, which makes patients hypersensitive to UV light. The condition is so rare that there are only about 100 people living with XP in the UK. Sadly, there is currently no cure.

As a result of the condition, it's extremely difficult for XP patients to go outdoors, which means it can be hard for families to take part in normal day-to-day activities together.

Global's Make Some Noise is proud to be working with the XP Support Group and funding their Owl Patrol Camp – a special project for XP patients and their families, taking place annually in Scotland.

This brilliant project is in such high demand, that there's a waiting list every year. It's an opportunity for families living with XP to come together to take part in a range of activities – indoor during the day and outside at night.

James has been receiving support from the charity since he was 8 years old. His parents, Cathy and Philip said: "Owl Patrol is a weekend where you don't have to feel alone and can share time and experiences with others that understand."
Help Children With Unique Condition A-T

Ataxia Telangiectasia (A-T) is a complex condition, so rare that no two people have exactly the same symptoms. This is Amy's story.
It impacts the youngsters' coordination and movement, weakens their immune system and ability to fight off infections, and can significantly increase their risk of cancers. Most children with A-T need to use a wheelchair by the age of 10, and the condition is so complex that no two people will have exactly the same symptoms or experience.

We're proud to be able to support the work of The A-T Society – a small charity providing support to young people and their families living with the condition across the UK. Young people like Alecia, who attends the activity weekends organised by the charity.

Here, she's given the opportunity to meet up with other teens living with the same condition, and it's a time when she can really relax. She said: "You don't feel lonely when you are with other people who have A-T, I'm just a normal girl."

Global's Make Some Noise will help to fund the charity's family support service, which will help families living with A-T, just like Alecia's. We're really proud to be able to support this vital and valuable service, as without it, families would be left to cope alone.
Latest on LBC
Comments