'Don't Let Our Distaste For Trump Get In The Way Of Praising Him'
6 May 2017, 09:53
Don't Let Our Distaste For Trump Get In The Way Of Praising Him
Foreign Affairs analyst said he is "no fan of Mr Trump" but nevertheless, he's done some good when it comes to some international relations.
01:14
Foreign Affairs Analyst Tim Marshall says 'don't let your distaste for a distasteful man get in the way' of praising his recent efforts with international relations.
Following claims from North Korea that the US's CIA plotted to kill Kim Jong-un, Tim Marshall spoke to Weekend Presenter Andrew Castle, who was also joined by political journalist Vincent Moss in the studio.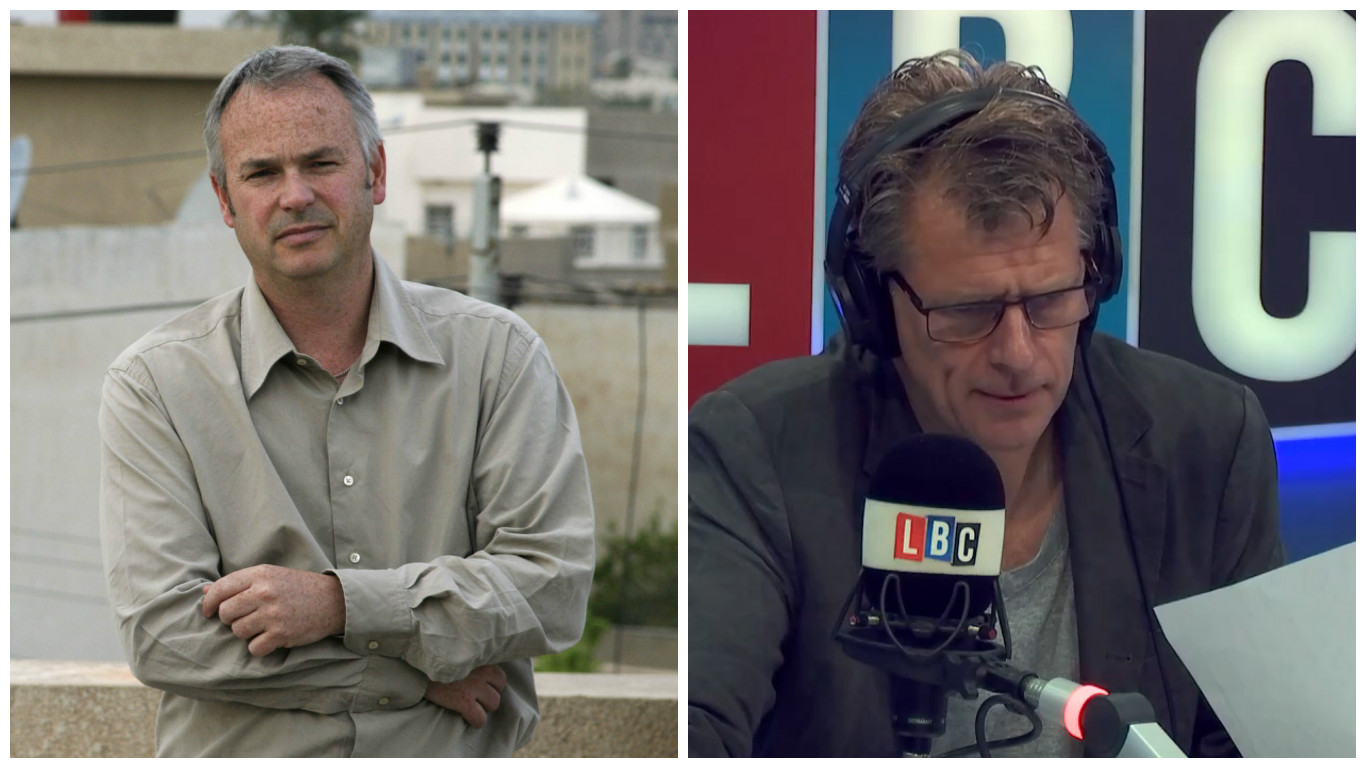 Tim Marshall spoke to Andrew Castle

US President Donald Trump has promised to "solve" North Korea and stop it developing nuclear weapons, and the Foreign Affairs Analyst said Trump establishing a friendly relationship with China is a "good thing".
Latest on LBC
Comments