Salmond: How Trump Can Beat The Protests When He Comes To UK
1 February 2017, 16:56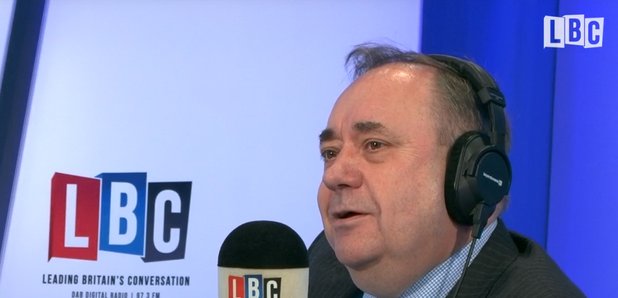 Alex Salmond has a suggestion for his old foe Donald Trump ahead of his trip to Britain: do it in Scotland, for one simple reason...
"I know my Donald!" said Salmond, who famously clashed with Donald Trump repeatedly as First Minister and in the years since. Despite the animosity, Salmond offered one big tip to his old enemy: come to Scotland.
Salmond Offers Trump Some Advice Ahead Of UK Visit
Ahead of Donald Trump's visit to the UK, his old foe Alex Salmond has one big bit of advice.
01:36
"In addition to his wish to play at the golf course...if you come to London in current circumstances, or with another embarrassment, there'll be hundreds of thousands, maybe more, people on the streets.
"I think they'll see Balmoral as a much, much safer option...to minimise the protesters."
It wasn't all positive for Trump though, Salmond finishing by saying: "If it was Balmoral, if it's London, if it's Timbuktu - he'll be met by very substantial protests."
Latest on LBC
Comments
The Best Of The Alex Salmond Phone-In