"Why Won't Corbyn Allow You To Speak?" James Asks Sadiq Same Question EIGHT Times
7 September 2017, 08:55
Sadiq Khan refused to say why he thinks he is not being allowed to speak at the Labour Party Conference.
James O'Brien tried EIGHT times to get the Mayor of London to explain why Jeremy Corbyn has not given him a spot on the platform in the upcoming party conference, despite him being the most senior elected Labour politician in the country.
Mr Khan tried to explain that other Labour members were also speaking, so there wasn't time, but James wasn't having any of it.
And despite admitting that he would like to speak, he wouldn't give a reason why he isn't being allowed.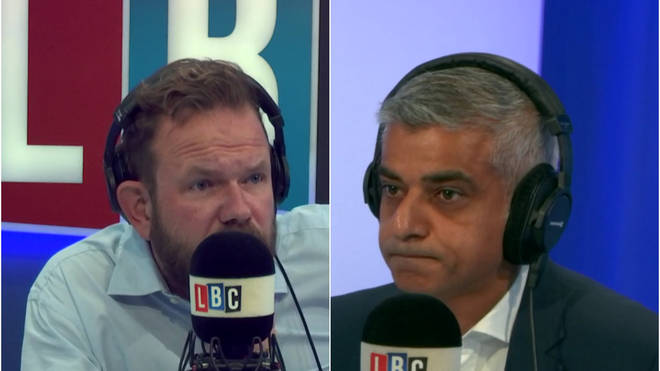 When asked if he would be speaking, Mr Khan said: "So far, it doesn't look like it."
Asked why, he stated: "I'm not criticising the leadership for wanting there to be more space for members to speak," to which James replied: "I'm not asking you to."
James then asked again and again and again why the Mayor thinks he is being sidelined during the Conference, but failed to get a satisfactory answer.
Mr Khan answered: "The Labour Party Leadership wants to allow as much time possible for members" and James hit back: "With respect Mayor Khan, that's rubbish."
Watch the full, fascinating clip at the top of the page.
Watch Speak To Sadiq In Full