LBC: BT Business
1 December 2017, 00:01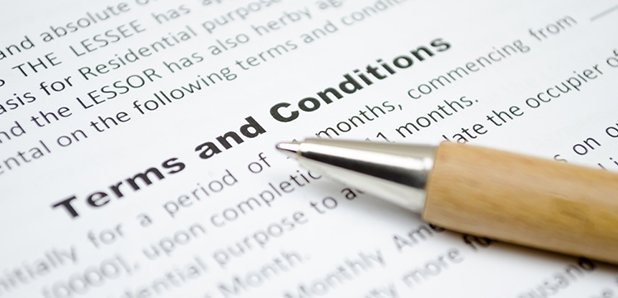 BT Business on LBC - December 2017
RULES
The following rules ("Specific Rules") together with the general competition terms and conditions (which can be found at [http://www.lbc.co.uk/terms-conditions/competitions/ (the " Competition Terms and Conditions") of Global (as defined in the Competition Terms and Conditions apply to 'BT Business' radio competition (the "Competition") which will across the below 8 bursts on LBC (the "Radio Station");
00:01 9th October- 23:59 31st October
00:01 6th November – 23:59 30th November
00:01 1st December – 23:59 31st December
00:01 1st January – 23:59 14th January
00:01 15th January – 23:59 31st January
00:01 1st February – 23:59 28th February
00:01 1st March – 23:59 31st March
00:01 1st April – 23:59 22nd April
Anyone who enters the Competition (an "Entrant") will be deemed to have read and accepted the Specific Rules and the Competition Terms and Conditions and will be bound by them.
Details of the Competition:
To enter the Competition an Entrant must go online to www.lbc.co.uk answer a question and register their details. Online entry will open at the following dates and times;
00:01 9th October- 23:59 31st October
00:01 1st November – 23:59 30th November
00:01 1st December – 23:59 31st December
00:01 1st January – 23:59 14th January
00:01 15th January – 23:59 31st January
00:01 1st February – 23:59 28th February
00:01 1st March – 23:59 31st March
00:01 1st April – 23:59 22nd April
The winner will be selected randomly and will be notified via telephone within a week of the competition closing
Eligibility:
Entrants must be 18 or over
Entry is restricted to one entry per person; duplicate entries will be excluded from the Competition.
Prize:
New 13-inch Apple MacBook Air including LED display, 8GB RAM, 128GB storage and long-lasting battery
Global reserves the right to substitute the prize with another prize at its absolute discretion.
-----------------------------------------------------
BT Business on LBC
RULES
The following rules ("Specific Rules") together with the general competition terms and conditions (which can be found at http://www.lbc.co.uk/terms-conditions/ (the " Competition Terms and Conditions") of Global (as defined in the Competition Terms and Conditions apply to 'BT Business' radio competition (the "Competition") which will across the below 8 bursts on LBC (the "Radio Station");
1. 00:01 9th October- 23:59 31st October
2. 00:01 1st November – 23:59 30th November
3. 00:01 1st December – 23:59 31st December
4. 00:01 1st January – 23:59 31st January
5. 00:01 1st February – 23:59 28th February
6. 00:01 1st March – 23:59 31st March
7. 00:01 1st April – 23:59 22nd April

8. Anyone who enters the Competition (an "Entrant") will be deemed to have read and accepted the Specific Rules and the Competition Terms and Conditions and will be bound by them.

Details of the Competition:
9. To enter the Competition an Entrant must go online to www.lbc.co.uk answer a question and register their details. Online entry will open at the following dates and times;
• 00:01 9th October- 23:59 31st October
• 00:01 1st November – 23:59 30th November
• 00:01 1st December – 23:59 31st December
• 00:01 1st January – 23:59 31st January
• 00:01 1st February – 23:59 28th February
• 00:01 1st March – 23:59 31st March
• 00:01 1st April – 23:59 22nd April

10. The winner will be selected randomly and will be notified via telephone within a week of the competition closing

Eligibility:
11. Entrants must be 18 or over
12. Entry is restricted to one entry per person; duplicate entries will be excluded from the Competition.

Prize:
New 10.5-inch iPad Pro and £50.00 iTunes voucher. Features include;
o 10.5 in multi-touch screen
o Fingerprint resistant coating
o 256GB memory capcacity
o Uses the latest iOS operating system
o Bluetooth
o Up to 10 hours battery life
• Smart Keyboard for 10.5-inch iPad Pro 


13. Global reserves the right to substitute the prize with another prize at its absolute discretion


Comments