Nigel Farage Reveals What He Is Giving Up For Lent
28 February 2017, 20:23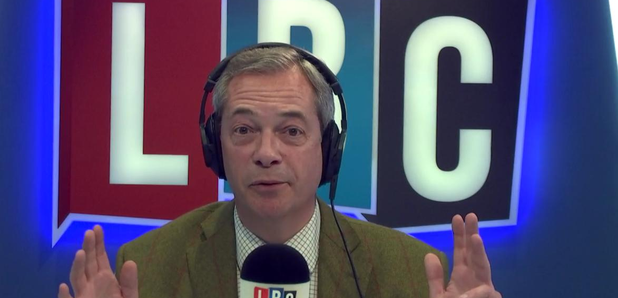 Nigel Farage has revealed what he'll be giving up for Lent this year… and it's not beer.
This Is What Nigel Farage Is Giving Up for Lent in 2017
Downing Street revealed Theresa May is giving up crisps for Lent. This is what Nigel Farage won't be doing for the next 40 days...
00:32
Earlier today, Downing Street confirmed Theresa May would refrain from tucking into crisps for the next 40 days.
It's not known how many bags a week the PM gets through, but her spokesman said her favourite flavour was salt and vinegar.
Although Nigel admitted he too was a sucker for salt and vinegar, it's his consumption of sweets which would be banned over the comings weeks.
Speaking on his LBC show, he said: "I've decided to do something really quite big this year, it's not going to be easy, but I'm giving up sweets for Lent."
Latest on LBC
Comments
The Best Of The Nigel Farage Show