Iain Dale: Trump's Speech Could Have Come From Mussolini
20 January 2017, 18:15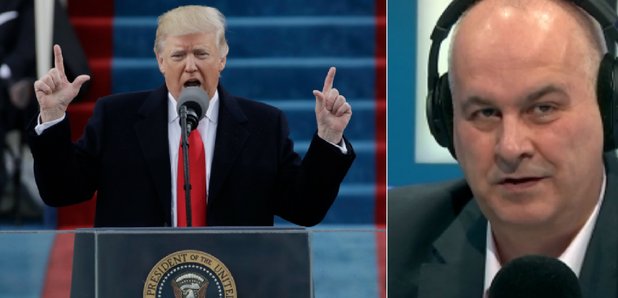 Iain Dale was struck by one thing listening to Donald Trump's inauguration speech: how much of what he said echoed Benito Mussolini.
Trump's speech drew a huge reaction, particularly his mention of Americans all "bleeding the red blood of patriot" no matter what colour they were. Iain Dale says it was "divisive" and "disgraceful".
Why Donald Trump Reminds Iain Dale Of Mussolini
Iain Dale wanted to give Donald Trump a chance. He was badly disappointed by the new President's first speech.
01:12
"Personally I'd hoped for better," admitted Iain. "Maybe it's me being naive...that was the most unpresidential inauguration speech I've ever heard."
"I genuinely thought when it came to the crunch, Donald Trump would deliver a speech that would be able to unite the USA...to give the world confidence that he would turn out to be a better President that lots of people feared.
"I thought large parts of it were a disgrace.
"Large parts of it could have been delivered by Benito Mussolini. There was no soaring hope there, it was all about division."
Latest on LBC
Comments