The Brave Call To James From A Man Fighting His Attraction To Young Girls
1 August 2017, 12:00
This Brave Caller Told James Of His Fight Against His Attraction To Young Girls
00:12:05
James O'Brien labelled this brave call from a man who is attracted to young girls "one of the most important I've ever taken".
As James was discussing whether child sex dolls could stop paedophiles abusing a youngster, John called up with one of the most remarkable stories ever heard on LBC.
He revealed that he is attracted to young girls, but has never acted on it.
John said: "I will look and I will think, but then I will stop because I have a strong set of morals. I have very strong self-control.
"It's ruined my life. I hate myself.
"My therapist is concerned that I'm a danger to myself because of my self-hatred."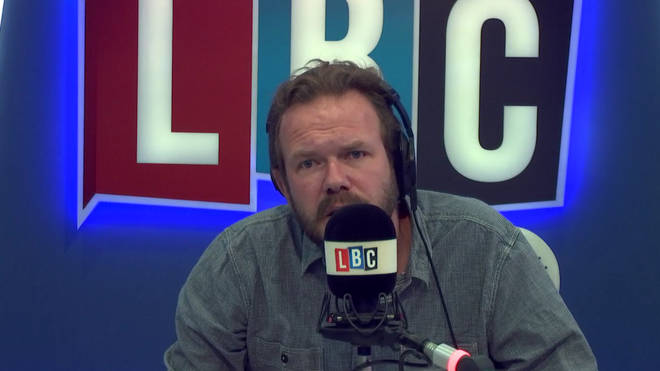 Afterwards, the call left James reeling, saying: "This is one of the most important phone calls I've ever taken. It's one of the most important conversations I've ever had.
"I find your courage quite breaktaking."
"I find I have to qualify my disgust at what your fantasies involve, but you sound even more disgusted than I am."
LBC listeners were in tears listening to the powerful call.
Last 5 minutes of @LBC is what talk radio is all about: Understanding and learning. Bravo.

— Christopher Cook (@VerbalRambler) August 1, 2017
@mrjamesob Wow. sitting at my desk, unable to work, stuck in silent thought. The most powerful radio call I ever have, or will, hear.

— David Makepeace (@davidmakepeace) August 1, 2017
Not an easy call on @mrjamesob on @LBC right now. Difficult to hear, but important to hear.

— Adam Stewart (@adam_stewart) August 1, 2017
That is the single most courageous, heartbreaking and engrossing call I've ever heard on @LBC

— Tom Morris (@morris_tom93) August 1, 2017
Latest on LBC
Comments
The Best Of James O'Brien
If You Like James, You'll Also Like...