Will May Be "Terrorist Sympathiser" After Link With DUP, Asks James
9 June 2017, 11:56
If Jeremy Corbyn is a "terrorist sympathiser", then what will Theresa May be when she joins with the DUP, asks James O'Brien.
Will Theresa May Be A 'Terrorist Sympathiser' When She Joins With DUP, Asks James
00:01:36
The Daily Mail had labelled Jeremy Corbyn a "terrorist sympathiser" due to his links with Sinn Fein during The Troubles in the 1980s.
And after Theresa May announced she would attempt to form a minority government with the help of the DUP, James wondered if they would get the same treatment Corbyn did.
Speaking on his LBC show, James said: "If there is an ounce, an iota, the vaguest scintilla of integrity in that office over there on Derry Street in Kensington then these DUP MPs are about to get a hauled over the coals in a way that you can't even begin to imagine.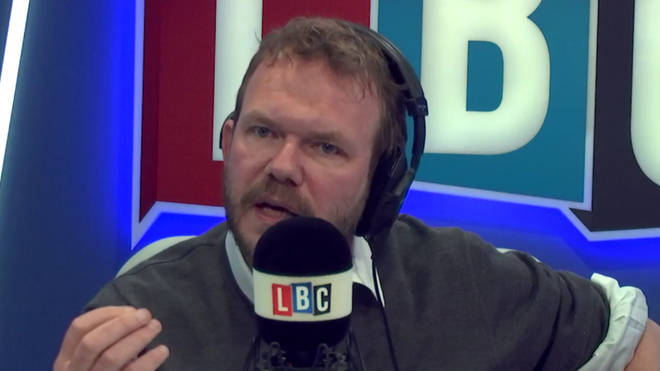 "Because if Jeremy Corbyn is a terrorist sympathiser, what the hell do you call a political party that was endorsed by the Ulster Defence Association, the Red Hand Commando.
"Publicly and politically endorsed by the Red Hand Commando, the Ulster Volunteer Force, the Ulster Defence Association. But ooh, Jeremy Corbyn once had a cup of tea with Gerry Adams."
Latest on LBC
Comments
The Best Of James O'Brien
If You Like James, You'll Also Like...