What Is The Small Pocket On Jeans?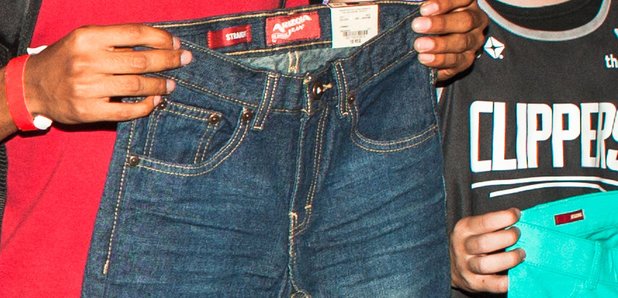 Mystery Hour Question
What is the little pocket of the right-hand side of a pair of jeans?
Carl, White City
Answer
** Definitive **
Name: John, Enfield
Qualification: Done a project in college on Levi Strauss
Answer: It's a watch pocket. Back in the 1800s, cowboys used to wear their watches on chains and kept them in their waistcosts. To keep them from getting broken, Levis introduced this small pocket where they could keep their watch.
(James O'Brien: Thanks for the jean-eology)
Name: Estelle, Hendon
Qualification: Jeans expert
Answer: It's from the times of the Gold Rush. People used to put gold nuggets in the pocket.
Name: John, Potters Bar
Qualification:
Answer: It was a ticket pocket. Similarly, tailored trousers have a little pocket hidden in the seam for the same reason.
Name: Ricky, Greenhithe
Qualification:
Answer: I used to work for Levis and they called it a condom pocket. Back in the 19th century when jeans were invented, it was called a watch pocket.
Name: Rip, Hove
Qualification: My ex is a jeans designer for a large high street store
Answer: In the industry, it is now known as a coin pocket. Originally in the 1800s, it was designed to be a fob pocket.
Latest on LBC
Comments
Mystery Hour Podcast
Top Ten Most Read Questions