James O'Brien Reacts With Disbelief To Theresa May's "Ignorant" Speech
9 June 2017, 13:18
James O'Brien has been left wondering whether anybody has actually told Theresa May the result of the election.
James O'Brien In Disbelief Over Theresa May's Downing Street Speech
00:00:58
It's after the PM confirmed on the steps of Downing Street that she would form a minority government with the help of the DUP.
The Tory leader was unable to secure an overall majority in Thursday's election and lost seats to the Labour party.
But remaining defiant, Mrs May told the nation on Friday afternoon: "What the country needs now more than ever is certainty.
"Having secured the largest number of votes and greatest number of seats in the general election, it is clear the Conservatives and Unionist party has the legitimacy to provide that."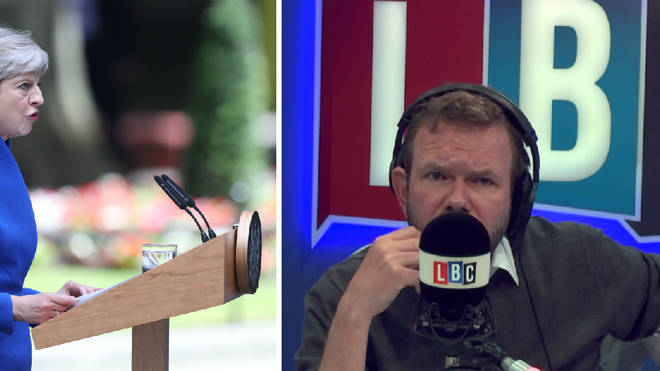 Giving his instant reaction, a bemused James said: "I think there's a very real possibility nobody has told her the result from last night.
"That was a speech delivered in almost ignorance or perhaps elective ignorance of what has just happened.
"Just when you think things can't get any more crazy, they get crazier."
Latest on LBC
Comments
The Best Of James O'Brien
If You Like James, You'll Also Like...