Anti-Semitism Row Makes Me Ashamed To Be A Labour MP: Wes Streeting
26 March 2018, 08:16 | Updated: 26 March 2018, 10:39
A Labour MP has told LBC that Jeremy Corbyn's admission over anti-Semitism makes him ashamed to be in the party.
The Labour leader has been accused by Jewish community leaders of siding with anti-Semites "again and again". They are protesting outside Parliament later.
The row has come after a Facebook comment he made in 2012 in which he supported the artist of an anti-Semitic mural when his picture was due to be painted over.
Mr Corbyn said he's "sincerely sorry" for the pain caused by what he describes as "pockets" of anti-Semitism within his party.
But speaking to LBC, Wes Streeting said the protest brings shame upon the party.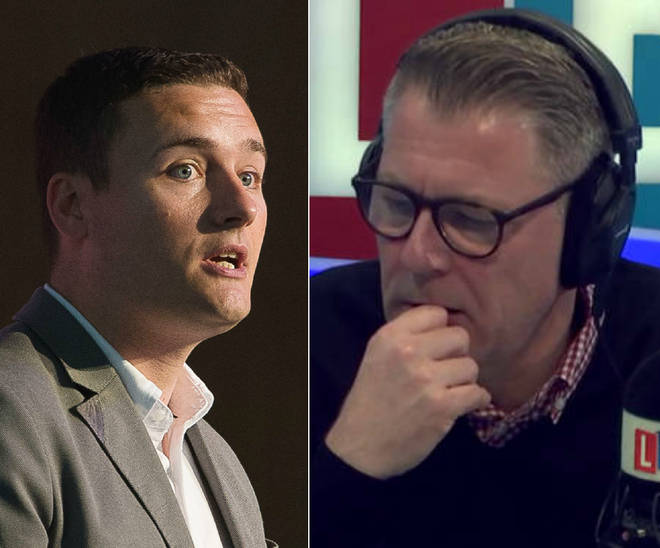 The MP for Ilford North told Ian Collins: "The fact that he [Jeremy Corbyn] said the word 'sorry' is long over-due.
"Last week, Jeremy Corbyn had the opportunity to apologise for the comments he made underneath an image which was, I'm afraid, blatantly anti-Semitic.
"The explanation that 'Oh I didn't notice it was anti-Semitic' really doesn't wash. It was an anti-Semitic image, the kind of which would be seen in any history text book of Nazi propaganda.
"The 'sorry for the hurt caused to the Jewish community' doesn't quite cut it when, for years now, concerns have been raised directly with Jeremy Corbyn. We've seen statement after statement saying the Labour party does not tolerate anti-Semitism and stands against all forms of racism.
"And yet, we also know there are countless cases of anti-Semitism that have gone unchecked, language which goes unchecked.
"The fact that the Jewish community has organised a demonstration to coincide with a meeting of the Parliamentary Labour Party makes me ashamed to be a Labour MP.
"I cannot believe we are in this position where one of the world's major faith communities in Britain are protesting against my party because we are, not just perceived to be soft on tackling anti-Semitism, but in my experience as a Labour MP, we are actually soft when it comes to tacking anti-Semitism."